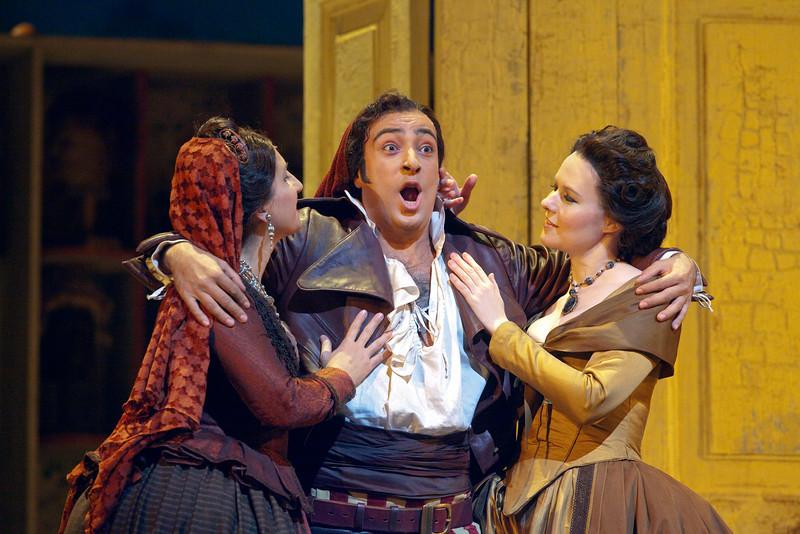 This week's broadcast from the Met features Gioacchino Rossini's comic masterpiece Il Barbiere di Seviglia (The Barber of Seville).
The production stars Rodion Pogossov as Figaro, the wily barber who helps bring two lovers together. Soprano Isabel Leonard is the fetching heroine Rosina, and the young American tenor Alek Shrader makes his Met role debut as Count Almaviva, the nobleman who disguises himself to win Rosina's heart.
John Del Carlo returns as Rosina's guardian, Dr. Bartolo, and Jordan Bisch is his co-conspirator, the music teacher Don Basilio. Yves Abel conducts the performance, staged by the Tony Award-winning director Bartlett Sher.
Conductor: Yves Abel
Rosina: Isabel Leonard
Count Almaviva: Alek Shrader
Figaro: Rodion Pogossov
Dr. Bartolo: John Del Carlo
Don Basilio: Jordan Bisch
Production: Bartlett Sher