Which Piece Sounds Like a Winter Wonderland to You?
Wednesday, December 19, 2012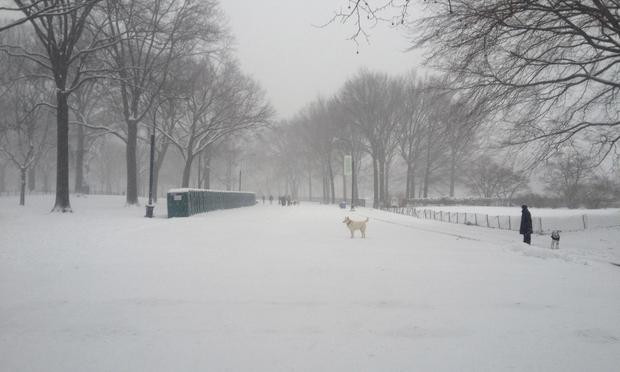 (Caitlyn Kim/WNYC)
Friday is the first day of winter and for today's Showdown, we asked you to choose your favorite musical depiction of winter.
By a very close margin, you said it is Vivaldi's "Winter" Concerto from the Four Seasons, that makes you want to bundle up. At noon we played the piece performed by the Orpheus Chamber Orchestra with violinist Gil Shaham.