The Best and Worst of Classical Music in 2012
The year 2012 supplied plenty of headline-making moments in classical music. There was the infamous marimba ring tone at the New York Philharmonic, the opera singer with the controversial tattoos, the composer accused of plagiarism, and cellos booted off airplanes. It was a tough year for American orchestras and a good year for entrepreneurship.
In this podcast, three highly opinionated critics give us their reviews of 2012: Anne Midgette, classical music critic of the Washington Post; Steve Smith, a classical music critic for the New York Times and music editor at Time Out New York; and Heidi Waleson, a classical music critic for the Wall Street Journal. Below are excerpts of some of their comments.
Surprises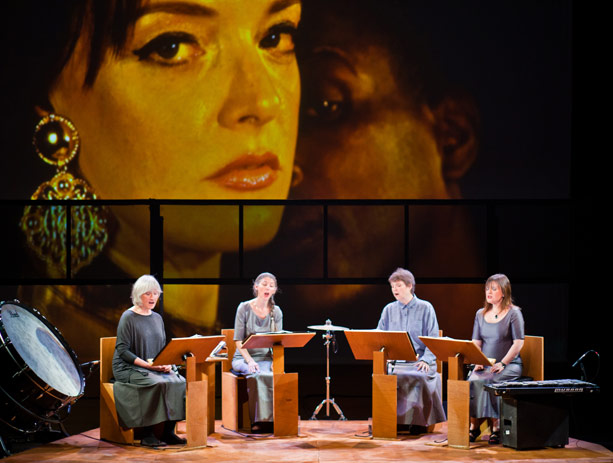 Heidi: David Lang's love fail, written for the female vocal quartet Anonymous 4 (right). "It was a beautifully haunting, Medieval-Modern, strange modern take on the Tristan Und Isolde story, which was semi-staged at BAM. It was actually a stunningly beautiful piece."
Anne: "One of my favorite moments was a very local moment...The University of Maryland [orchestra] came out dressed in street clothes with their instruments and began moving around the stage as they played Debussy's Afternoon of a Faun. It was a wonderful example of what could be done with orchestras if they think a little outside the box."
Steve: "The reason I categorized David T. Little's opera Dog Days as a big surprise is frankly I didn't know that he had this in him...He was out at Montclair State University's Peak Performances series with a full evening-length opera based on an apocalyptic story by Judy Budnitz…There were terrifying things about it and absolutely joyous things about it but in the end I thought, here's a team that has actually moved opera forward." Listen to the opera on Q2 Music.
Trends
Heidi: On interesting new operas showing up outside of major producing companies: "I thought, maybe if people from the regular producing opera companies actually see [Dog Days], maybe somebody will get an idea that this is actually the sort of thing that can happen in the opera house."
Anne: "There's no question that some of the most exciting stuff in opera is going on in smaller spaces – and some of the most innovative thinking."
Steve: On entrepreneurship in classical music: "People confronted with a certain stodginess or intractability in major companies are just putting on the shows themselves, or doing the kind of programming they feel ought to exist. I'm thinking about ICE, the International Contemporary Ensemble, whose founder Claire Chase won a MacArthur this year, which was richly deserved."
Disappointments & Low Points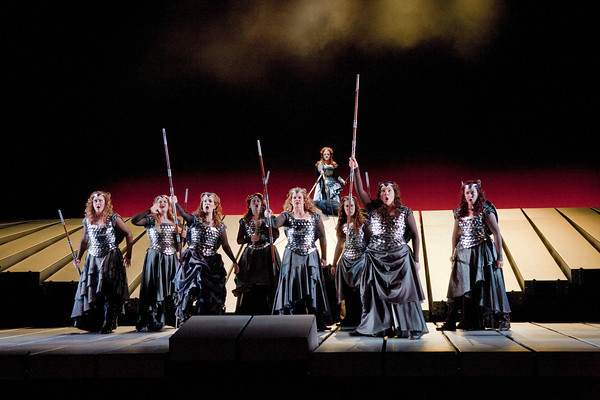 Heidi: "It was the Metropolitan Opera Ring – and I'm sure I'll have a lot of company in that one. It took a lot of hits and for good reason. It was just a very big elaborate backdrop of a set for a not very stimulating concept." [Right: A scene from Die Walküre (Photo: Ken Howard)]
Anne: "The problem with some of the concepts that are applied to operas – and I'm a great defender of innovation in opera direction – but a lot of times you think up this great idea and a lot of times the opera isn't actually about that there's only so far you can go with the idea."
Steve: "What perturbed me is you basically still have to go out of town, even if it's just crossing the river to New Jersey, to hear what's really happening and what's really interesting in the operatic sphere period."
Anne: On American Orchestras: "While it's both tragic and deplorable that there have been so many lockouts, strikes, seasons disrupted – the Minnesota Orchestra, really one of the exciting orchestras in the country is still not playing – all of this was foreseeable. The managements seem to be acting as if 'oh my goodness, all of the sudden we're having these financial crises.' All of those difficult moments have come home to roost."
High Points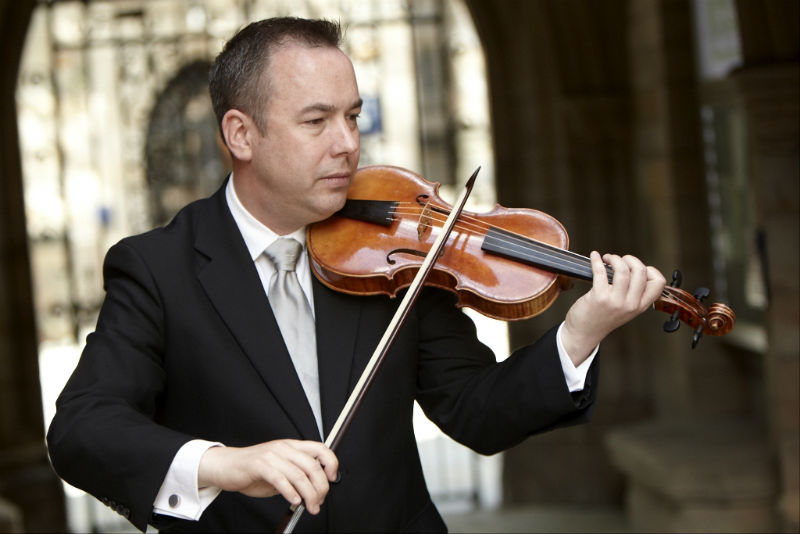 Steve: What many of the year's most exciting productions this year had in common was the producer Beth Morrison, "who is enabling a lot of really exciting work that's going on right now. Beth Morrison Productions is involved in a lot of these things – in staged concerts, in grassroots opera. She has been a real bolt of vitality and innovation that has been much needed and is having a great impact."
Anne: On the John Cage Centennial: "I'm not a big fan of artist centennials. In classical music they're rammed down our throats, these anniversaries. But with all of the festivals and activities and concerts, it really allowed a new perspective on Cage...It was a centennial and an anniversary that for me really made a big difference."
Heidi: The Juilliard Historical Performance Program under its new director Robert Mealy (above): "You just don't get a big orchestra of American players playing who can play this in this really stylistically correct and distinct way" (after hearing a concert of excerpts from two Rameau ballets).
BONUS TRACK: Predictions for 2013:
Weigh in: Give us your reviews of the best and worst of 2012 below.