Violist Hsin-Yun Huang is firmly established in the classical world, as a six-year member of the Borromeo string quartet, winner of numerous international competitions, and faculty member at Juilliard and the Curtis Institute. She proves on her new album Viola Viola that she can play contemporary music too. There are two world-premiere recordings on this disc – Poul Ruders' short, wispy Romances and Shih-Hui Chen's Remembrance, an grand orchestration of a Chinese folk tune. Huang's recording of George Benjamin's duet Viola Viola with her husband Misha Armory is another standout track.
The music of Canadian composer Barbara Pentland tends to combine serial pitch organization with a unique talent for lyricism. She would have turned 100 this year and, like other female composers of her generation, struggled in the male-dominated world of composition in the mid-twentieth century. "Toccata," an album of her solo piano works deftly brought to life by pianist Barbara Pritchard, ranges in character from the bombast of the title work, "Toccata," to glittering impressionism in the final track, Horizons.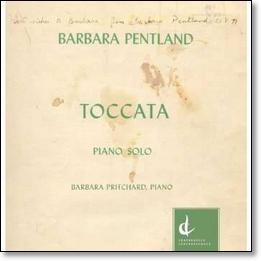 Benjamin Britten's cantata Saint Nicholas describes the miracles worked by the original Santa Clause with childlike, wholehearted faith. A new recording from Hyperion features Saint Nicholas and Britten's other Christmas-themed choral work A Ceremony of Carols, suffused with energy and passion by the excellent Choir of Trinity College Cambridge, Holst Singers and City of London Sinfonia conducted by Stephen Layton.