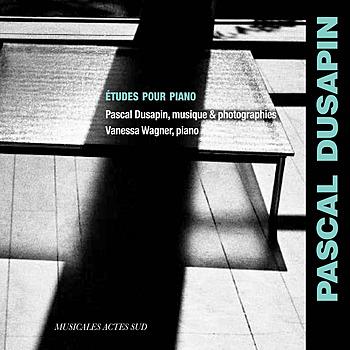 An album of orchestral works by Pulitzer-winning composer Paul Moravec, "Northen Lights Electric" was recently released on Boston Modern Orchestra's house label, BMOP Sound. From the sparkling energy of the title track to the luscious cello concerto Montserrat, performed by Matt Haimovitz, Moravec's music is full of cinematic sweep without predictability or sentimentality.
Ensemble Caprice is well-known for their performances of baroque music on period instruments, but their recent recording of the Brandenburg Concertos features an unexpected pairing – seven of Shostakovich's mid-twentieth century Preludes and Fugues (op. 87) arranged for baroque orchestra by Matthias Maute. The combination is inspired by the connection between Shostakovich's work and Bach's The Well-Tempered Clavier. 
Another intriguing pairing, Pascal Dusapin's Études Pour Piano, is a collaboration between classical music label Harmonia Mundi and the art bookpublisher Actes Sud. The French composer is also an avid photographer, and a book of his black and white photographs accompanies his latest recording of seven sparse, contemplative études, brilliantly played by Vanessa Wagner.