Have Cancellations in Opera Gotten Out of Hand?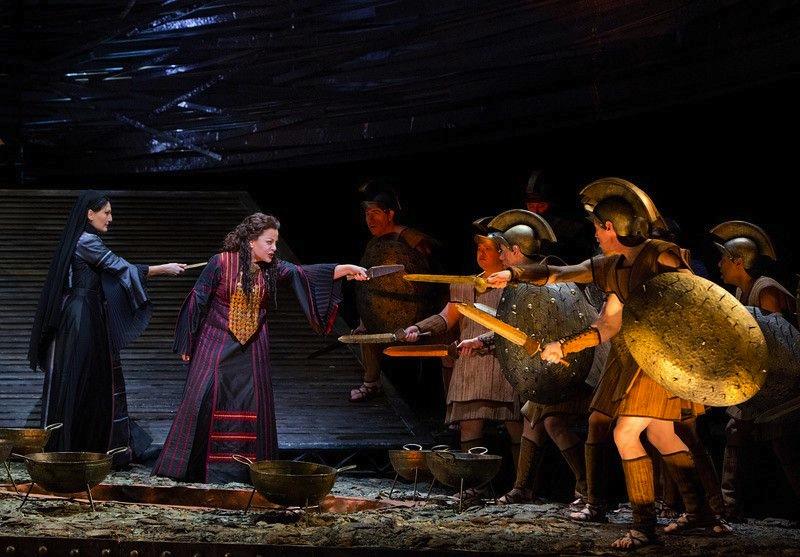 With influenza reaching epidemic proportions in the United States — and the common cold not far behind — opera singers are dropping out of productions at an alarming rate.
Of course, cancellations happen for all kinds of reasons. The voice can be a delicate instrument and various personal and professional issues arise. There are also cancellations of a cloudier, more debatable variety.
Regardless, with the relative ease of modern air travel comes a more mobile generation of artists, exposed to germ-filled plane cabins and, in the case of foreign-born artists, visa difficulties.
On this edition of Conducting Business, host Naomi Lewin talks with three opera professionals about how presenters and opera companies manage cancellations — and the kinds of actions and deals that happen behind the scenes to secure replacement musicians.
Perryn Leech, the managing director of the Houston Grand Opera
Bill Palant, a vice president and artist manager at IMG Artists who oversees the careers of many singers.
Stephen Gaertner, a baritone who has worked as an understudy at the Metropolitan Opera. He recently stepped in during the middle of a performance to replace an ailing Dwayne Croft in Les Troyens at the Met.
Weigh in: have you ever discovered a new singer because of a last-minute substitution? Leave your comments below. A few highlights from the segment:
Bill Palant: "I do think that with the ease of transport, not only is it easier to pop people in but it also serves the opposite in that singers are spending more time on airplanes and picking up bugs. Flying at 30,000 feat, you're getting dried up and showing up a day or two before a performance, and you are risking being sick. I think the ease of travel plays both for and against opera companies and not only singers who are engaged to perform but singers who are engaged to cover."

Perryn Leech: "If you or I aren't feeling 100 percent, we can go into the office and do a 70 percent day and probably no one really notices. If a performer goes on and does a 70 percent day, they have an army of critics out there and an army of audience who say 'oh I saw her, isn't she getting worse, isn't he getting worse?"

Stephen Gaertner: "Last season I had four assignments [as an understudy] and all were very interesting and challenging roles. And in neither case was I called to replace my colleague. It was frustrating... But a lot of times when you do go on you might be surprised who you end up on stage with. For instance, I went on stage in Les Troyens, and there I was singing a big duet with Deborah Voigt."