NJ Symphony Reveals Season, Stays Silent on Management Shakeup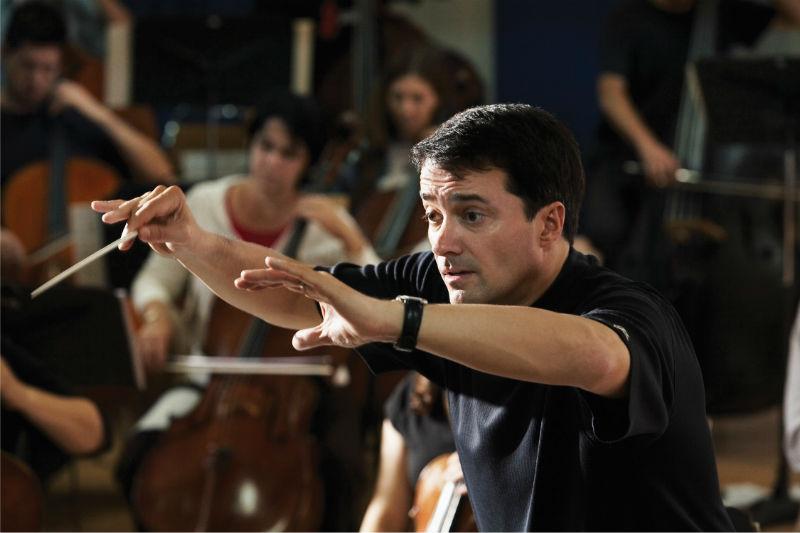 Two weeks after New Jersey Symphony Orchestra president and CEO Richard Dare abruptly resigned, just nine days after he started in the job, the orchestra isn't prepared to discuss its future.
At a press conference Tuesday to announce its 2013-14 season, NJSO interim president and CEO Susan Stucker offered a terse response to this reporter's question about Dare's departure and plans for finding a successor. "I think today we're here to talk about the music and we have a lot to offer there so we prefer to keep that our topic for today," she said.
When asked how artistic planning is moving ahead at a time when the orchestra is without a CEO, she responded, "We have a very collaborative effort here."
Music director Jacques Lacombe elaborated, in part: "Even going into the search process it's a chance to reflect on who we are and what is our mission is right now. One thing I said is the orchestra artistically is in a very strong position right now. The fact is, we've built a team.
"I feel very confident about the future of the organization artistically, and financially, we're doing pretty well for a challenging period."
Dare resigned Jan. 11 after a prior criminal investigation tied to a sexual offense in 1996 came to light. At the same time, a New York Times investigation found that he exaggerated his past successes on his resumé, inflating one no-longer extant investment company, Pacific Rim Partners, into a multinational corporation. In a statement, Dare said that he was stepping down out of concern for his family.
As for the NJSO's 2013-14 season: the orchestra will give the world premieres of new works by Lowell Liebermann and jazz pianist Geri Allen; the US premieres of Tan Dun's Earth Concerto and Andre Previn's Cello Concerto; and continue its multi-year "Man & Nature" winter festival, which will include Mahler's Das Lied von der Erde and Strauss's Alpine Symphony.
The orchestra's 23-week subscription series includes programs in Newark, New Brunswick, Princeton, Morristown, Red Bank and Englewood. The orchestra said it has dropped its series at the War Memorial in Trenton due to financial concerns. In March 2012, the NJSO negotiated a four-year contract with its musicians, which included no change in salaries.
Late in the press conference, when a reported asked whether New Jersey governor Chris Christie has ever expressed interest in the orchestra, Stucker noted that the organization currently receives over $1 million annually from the New Jersey State Council on the Arts, the largest grant of any organization in the state.