Itzhak Perlman Brings Borough Park to Barclays Center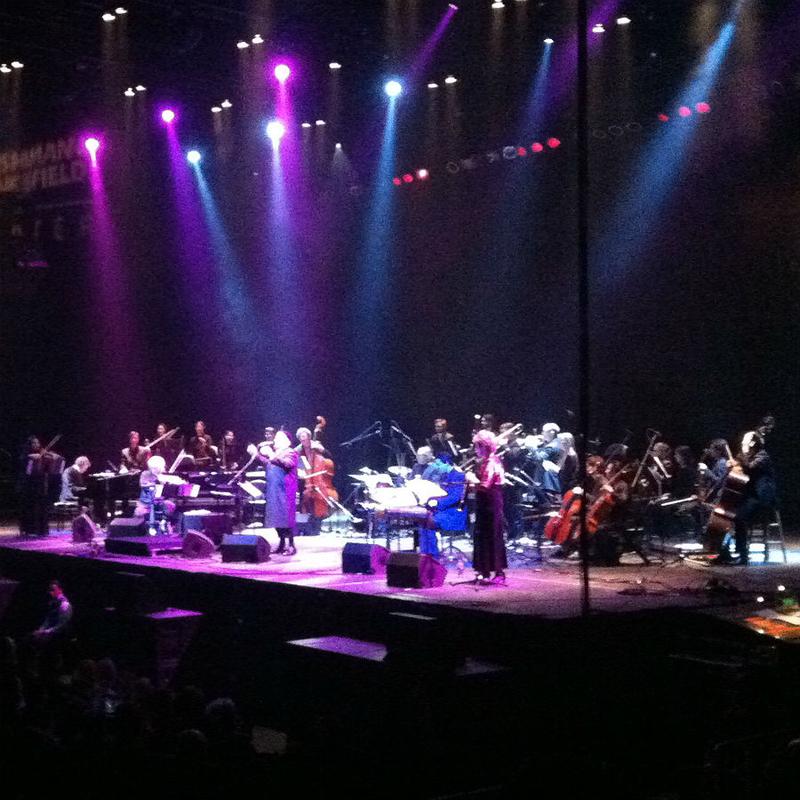 Thursday night at the Barclays Center arena in Brooklyn, a couple dozen men in dark suits were seen praying in a corridor near the food court. These weren't Brooklyn Nets fans desperately searching for some divine intervention for their team. They were patrons at a sold-out concert of Jewish liturgical music featuring the violinist Itzhak Perlman and the star Hasidic singer Yitzchak Meir Helfgot.
The concert was a showcase for what Perlman calls "Jewish comfort music" – Yiddish folk tunes, Hasidic prayers and rousing klezmer standards. A Klezmer band and an 18-piece chamber orchestra supplied the accompaniment.
The Barclays performance followed an album of Jewish music that Perlman and Helfgot released last August called "Eternal Echoes." Seeking to take the show on the road, Perlman approached his daughter's childhood friend for a favor from her dad – Barclays owner Bruce Ratner. The two men shared court-side seats at a Nets-Knicks game in December.
"Then afterwards they invited me to do the National Anthem for one of the Nets games," said Perlman. "You could call it my first sound check. I knew how the hall sounded. Now I know what kind of feedback to expect from the miking and so on."
Only about a third of Barclays' 18,000 seats were made available for the Perlman-Helfgot show, with prices ranging from $80 to $250. That included certain sections for gender-segregated seating, in accordance with the customs of ultra-Orthodox Jews, though the vast majority seemed to opt for mixed seating last night. A kosher restaurant supplied extra pastrami and corned beef sandwiches.
While the concert was aimed primarily at Jewish New York, the age range was striking. Among the younger patrons was Laibel Gerson, who was there with a group of his friends in their 20s.
"I've actually seen him in Israel once, Cantor Helfgott, along with several other cantors," said Gerson. "Then, Itzhak Perlman is a big plus. So it's my first time with Itzhak Perlman and the Klezmer band as well. It's kind of nice… My father's actually a big classical buff I would say. He's very big into the Bach and the Mozart kind of stuff."
To reach the Jewish community, the Barclays officials made a big marketing push. There were ads in Jewish media outlets, signs in communities like Borough Park, and group sales outreach. A number of audience members said they were drawn by the chance to hear Helfgott, a cantor at the Park East Synagogue in Manhattan with a piercing operatic tenor.
"I've seen him perform live and I've heard his recordings," said patron Robert Lichtenstein. He said he admired "the strength, the depth, the emotions, the feelings, the vibrancy" in the music.
Perlman and Cantor Helfgot will repeat their show at the Tilles Center in Greenvale, New York on March 10.
Audio: Perlman on playing with "schmaltz"