San Francisco Symphony Musicians Vote to Authorize Strike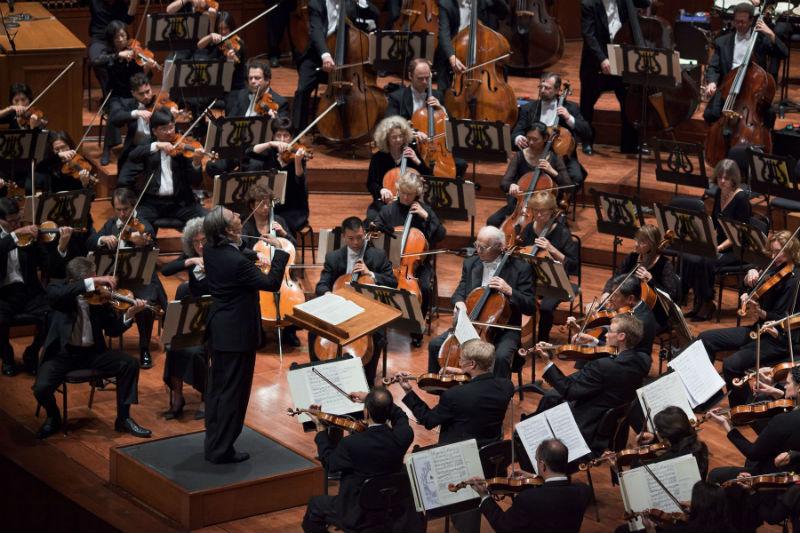 Musicians in the San Francisco Symphony, frustrated with bargaining over a new contract, voted to authorize a strike on Wednesday night. The vote comes just before a scheduled East Coast tour which includes two performances at Carnegie Hall.
The orchestra's 105 musicians have been without a contract since Feb. 15, when an extension of the existing one expired.
The sticking points are largely over pay. Management has demanded wage freezes for the first year of a contract, as well as health and pension plan changes. Musicians that say that the orchestra enjoys a healthy endowment of $239 million and its executive director, Brent Assink, has seen substantial pay increases and bonuses. Management contends that San Francisco is among the top three highest paid orchestras in the country. In 2008, Assink was earning $456,179; musicians' average salary is $165,000.
The two sides are working with a federal mediator.
A strike would force cancellation of performances at Carnegie Hall on March 20 and 21, the first of which WQXR is scheduled to broadcast live. Performances at the Kennedy Center in Washington DC would also be affected. The authorization recalls a similar tipping point last fall when the Chicago Symphony Orchestra musicians went on strike weeks before the orchestra's opening-night concert at Carnegie Hall; that standoff was quickly resolved.