Violinist Daniel Hope Explores Celestial Harmony with 'Spheres'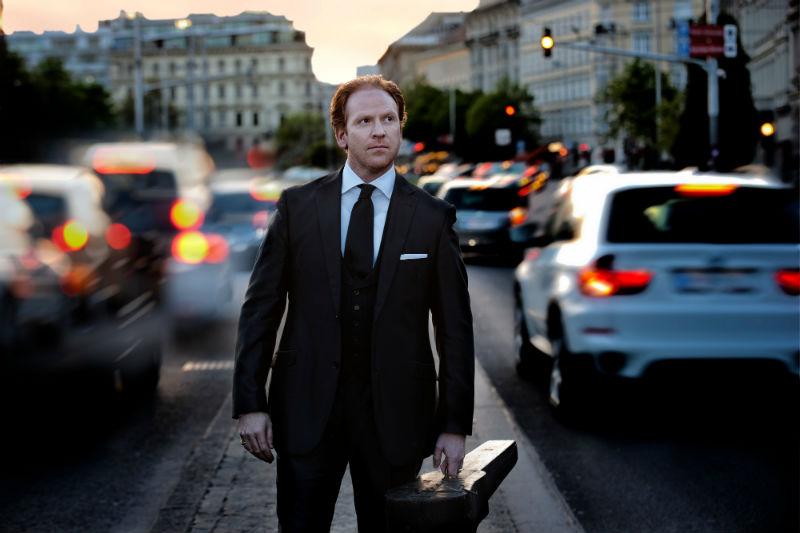 The idea that the universe can aspire to elegance, harmony and symmetry has long been an irresistible concept for artists, musicians and even some scientists. Indeed, last month, the American Association for the Advancement of Science devoted its annual conference to the theme of "The Beauty and Benefits of Science," in which speakers explored the historical roots of this idea, and how it's applied today. It's a controversial notion, of course, to suggest that subjective aesthetics can be applied to inherently objective disciplines.
But flip the concept around, and you get projects like "Spheres," the thought-provoking album by the British violinist Daniel Hope. The collection is based on "music of the spheres," the philosophical idea that the proportions of the movements of celestial bodies – the sun, moon and planets – can be viewed in the form of music, inaudible but perfectly harmonious.
Hope has assembled a collection of 18 pieces whose repetitions evoke the recurrent orbits of astral bodies. As bookends are two Baroque works: Imitazione delle campane by Bach predecessor Johann Paul von Westhoff, and a string trio arrangement of Bach's own Well-Tempered Clavier, Book 1. In between are minimalist works by Philip Glass and Arvo Pärt, a film music selection by Michael Nyman, and ear-massaging new pieces by Ludovico Enaudi, Alex Baranowski, Max Richter and others.
Among the more intriguing new works is the title track, Spheres, by Gabriel Prokofiev, the DJ/composer and grandson of Serge Prokofiev. Also worth hearing are two beguiling Preludes by New York composer Lera Auerbach. The Berlin Radio Chorus, pianist Jacques Ammon, and the Berlin Chamber Orchestra under Simon Halsey are among Hope's sensitive collaborators.
Spheres
Daniel Hope, violin
Berlin Radio Chorus, Berlin Chamber Orchestra; Simon, Halsey, conductor
Deutsche Grammophon
Available at Arkivmusic.com