Video: A Look Inside Dan Deacon's Repurposed Baltimore Studio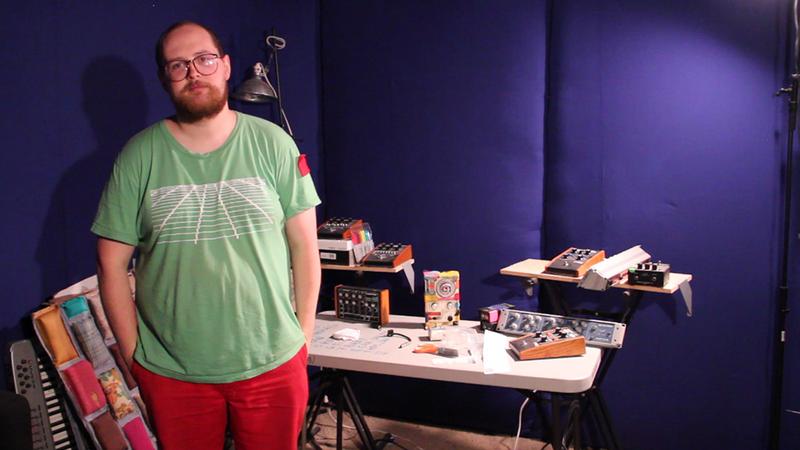 The music of electroacoustic composer Dan Deacon is defined by its extreme eclecticism. A tangle of sputtering beats, Disklaviers and home-made instruments, Deacon's compositional style draws as much from Conlon Nancarrow and electronic music pioneer Raymond Scott as it does from the worlds of pop, electronic and dance music.
Deacon's Baltimore studio was one of our first stops for Q2 Spaces, a new video series that explores the spaces where composers, singers and instrumentalists live and create and the objects in those spaces that give a more intimate meaning to the music they make.
Deacon gave us a tour of his studio—a former gallery and performance venue—this past August, before he left on tour in support of his latest album "America." An unassuming brick building a short walk from Baltimore's Penn Station masked a unique and inspiring work space, literally colored with the touch of friends and musical collaborators.
Hear a live webcast on Q2 Music of the Bang on a Can All-Stars performing the music of Dan Deacon and others this Thursday, Mar. 14 at 7 pm at the 2013 Ecstatic Music Festival.