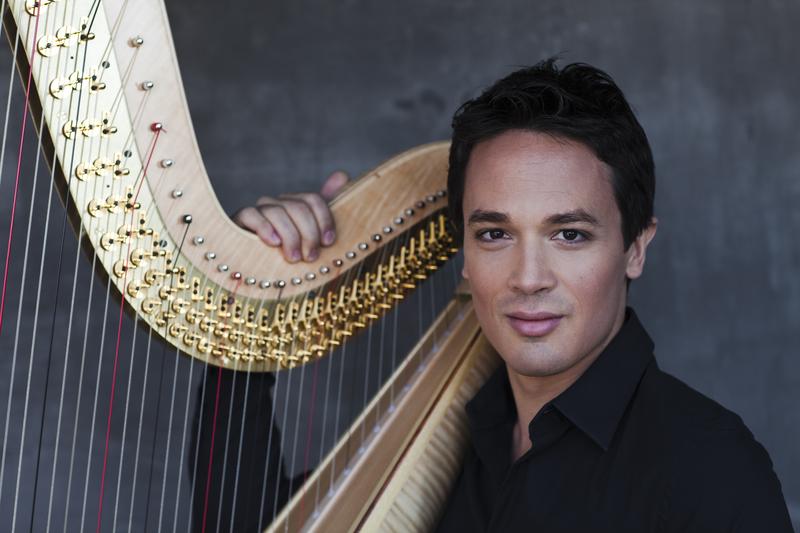 For a special Bach 360 edition of the Young Artists Showcase, host Bob Sherman presents some interesting performances on instruments and in arrangements that Johann Sebastian wouldn't have imagined.
The program begins gently with 2004 Young Artists alum Emmanuel Ceysson on harp. Then a few Young Artists guests from 2008: Dror Baitel playing a Violin Partita on piano; the Jerusalem Young Saxophone Quartet performing an arrangement of the famous "Air on the G string;" and a marimba percussion duo arrangement of the 2nd English Suite.
Then the program takes a trip to Iowa for Percy Grainger's take on the chorale Sheep May Safely Graze, and to Frankfurt, Germany, for cantata reimaginings by the Calmus Ensemble of Leipzig. Encores are provided by Jacques Loussier and his jazz trio.
Program details:
J.S. Bach: Courante and Gigue from French Suite No. 3
— Emanuel Ceysson, harp.
J.S. Bach (arr. Rachmaninoff): Prelude, Gavotte and Gigue from Violin Partita in E
— Dror Baitel, piano.
J.S. Bach: Air from Orchestral Suite No. 3
— Jerusalem Young Saxophone Quartet.
J.S. Bach: Prelude, Allemande, Bourrees and Gigue from English Suite No. 2
— PercaDu (marimba and percussion duo).
J.S. Bach (arr. Percy Grainger): Blithe Bells ("A Ramble on Bach's Sheep May Safely Graze")
— University of Iowa Symphony Band; Myron Welch, conductor.
J.S. Bach: "Hat man nicht mit seinen Kindern" from the Coffee Cantata 211
J.S. Bach: "Weichet nur, betrübte Schatten" from the Wedding Cantata 202
— Calmus Ensemble of Leipzig.
J.S. Bach (arr. Jacques Loussier: Little Fugue in G Minor
— Jacques Loussier Trio.