David Lang, Michael Gordon and Julia Wolfe's Hard-Rocking Oratorio, 'Shelter'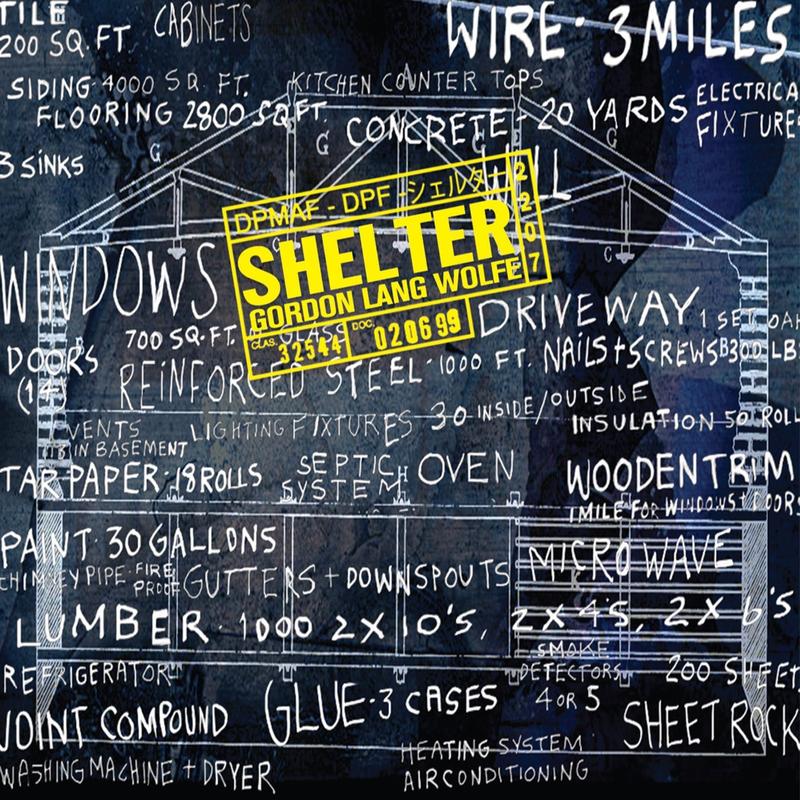 Individually, David Lang, Michael Gordon and Julia Wolfe are three of New York's most important composers; together, under the name Bang on a Can, they're an institution and a supergroup. Bang on a Can's festivals, commissions and Cantaloupe record label make it a pillar of new music in New York, and every once in a while, the three composers join forces to create a single piece of music, with successive movements in their audibly distinct but closely related styles, as in their opera The Carbon Copy Building or the oratorio Lost Objects.
Their new Cantaloupe release, Shelter, reunites the trio with Lost Objects librettist Deborah Artman, for a new oratorio that examines what it means to be at home. Shelter is a universal need, and so Artman and the collective explore it in ways that tease out both the universality of that need and the disparity of the means by which it's addressed.
"Before I Enter," the first movement, is a ritual of rituals, a litany of homecoming routines: "Before I enter my house," intones a trio of vocalists, "I pat my pockets for my keys," or "I punch in a code on a keypad," or "I lift up the flap of sheepskin."  
On this disc, that trio happens to be performed by three people—Martha Cluver, Mellissa Hughes, and Caroline Shaw—with a way of singing that manages, miraculously, to seem at once utterly unaffected and drop-dead stylish. Their siren-like wailing on "Is the Wind" is just stunning, and Brad Lubman's chamber orchestra Signal, itself a supergroup of sorts, brings both the noise and the precision that this hard-rocking, dissonant repertoire needs, whether in the magisterial brass writing of "American Home" or that movement's hair-metal guitar flourishes.
The often severe writing allows for moments of surprisingly subtle emotion, as in the movement "I Want to Live." "I want to live where you live," goes the only line of text; is it a statement of admiration? Of envy? Or is it an oddly poetic declaration of love? The quasi-medieval musical setting seems to explore every possible meaning of the phrase and the urgent—even, yes, universal—sense of yearning behind each of them.
David Lang, Michael Gordon and Julia Wolfe: 'Shelter'
Cantaloupe | Buy