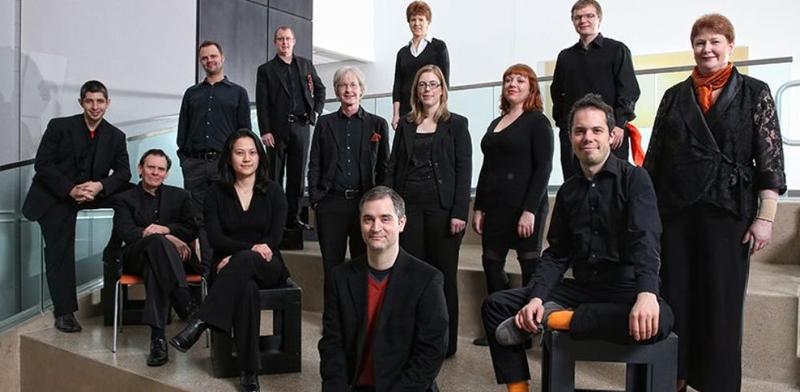 On Tuesday, April 23 at 8 pm on New York Now, Q2 Music presents New Music from Bowling Green—an evening of performances from faculty and graduate students of the College of Musical Arts at Bowling Green State University (BGSU) in Ohio, as recorded live April 3 at (Le) Poisson Rouge.
This concert includes music from BGSU alumna Jennifer Higdon, alongside works by Sebastian Currier, Iannis Xenakis, Jon Christopher Nelson, Philippe Leroux and Jonathan Harvey. The program also features the world premiere of a new composition for solo piano by current faculty composer Christopher Dietz.
Bowling Green is home to the award-winning MidAmerican Center for Contemporary Music, an organization dedicated to the continued promotion and and study of contemporary classical music.
Program:
Sebastian Currier – Scarlatti Cadences/Brainstorm with Laura Melton, piano
Jonathan Harvey – Run Before Lightning with Conor Nelson, flute and Tom Rosenkranz, piano
Iannis Xenakis – Xas with John Sampen, Noa Even, Jim Fusik, Matt Younglove, saxophones
Jon Christopher Nelson – They Wash Their Ambassadors in Citrus and Fennel with Elizabeth Pearse, soprano
Christopher Dietz – Until the end, my dear* with Tom Rosenkranz, piano
Philippe Leroux – SPP with Jeffrey Heisler, saxophone and I-Chen Yeh, piano
Jennifer Higdon – Dark Wood with Susan Nelson, bassoon; Penny Thompson Kruse, violin; Alan Smith, cello; and Tom Rosenkranz, piano
* – world premiere
This concert was recorded and mixed by Chase Culpon.