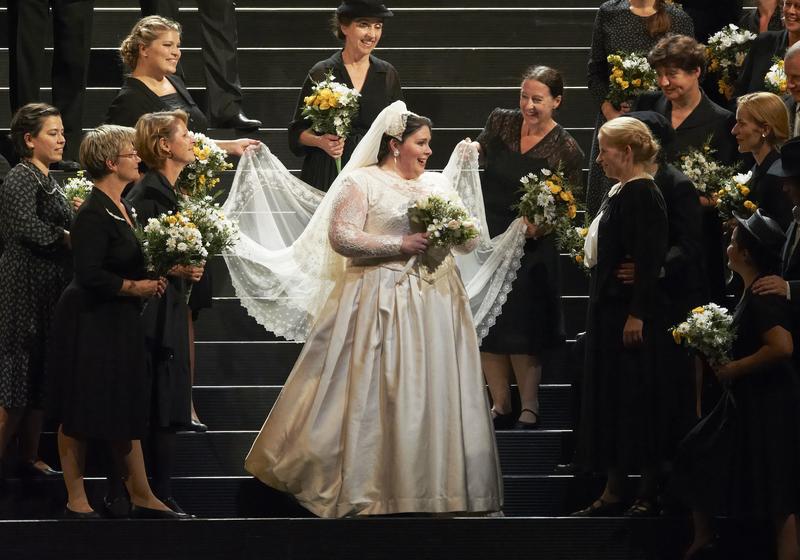 • Listen to the Operavore stream
If you've ever wondered why some people think an opera's not over until all the characters are dead, Verdi's I Vespri Siciliani may be the reason. It has enough deadly plotting — and enough of Verdi's finest music — for several evenings in the opera house.
This production of I Vespri Siciliani comes from the Vienna State Opera. The stars are two American singers, soprano Angela Meade as Elena, and tenor Gregory Kunde as Arrigo, along with the renowned Italian bass Ferruccio Furlanetto as Procida, in a performance led by conductor Gianandra Noseda.
Cast:
Conductor: Gianandrea Noseda
Elena: Angele Meade (soprano)
Arrigo: Gregory Kunde (tenor)
Procida: Ferruccio Furlanetto (bass)
Montforte: Gabriele Viviani (baritone)
Bethune: Alexandru Moisiuc (bass)
Ninette: Alisa Kolosova (mezzo-soprano)
Danieli: Marian Talaba (tenor)
Tebaldo: Carlos Osuna (tenor)
Vienna State Opera Orchestra and Chorus