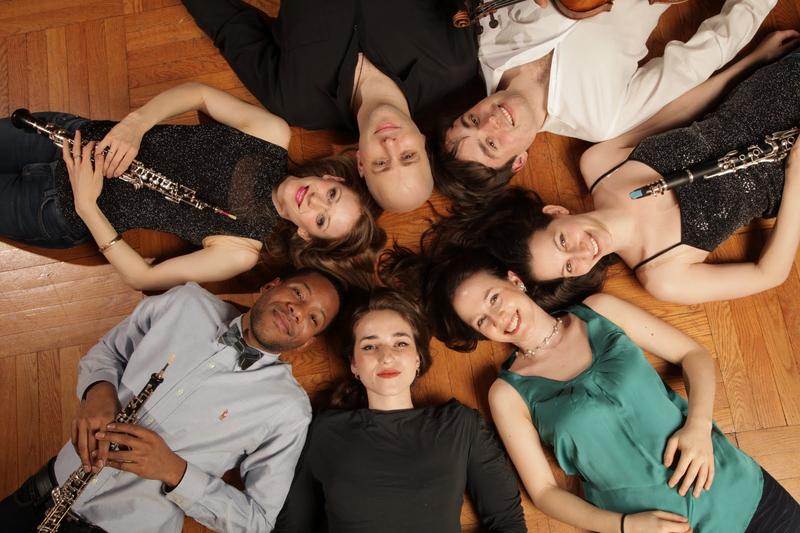 In advance of Israel Independence Day, this week's Young Artists Showcase brings back three Israeli alumni: pianist Eliran Avni, clarinetist Moran Katz and her cellist sister, Linor Katz. The three are now performing in a group called SHUFFLE, which puts the some of the programming power in the hands of the audience. The musicians offer a menu of musical selections from Baroque, Classical, Romantic and even jazz and Broadway, and the audience chooses the program. In this way, each concert is a new experience and there is something for everyone in the audience.
This week's program presents highlights from a SHUFFLE concert, recorded at Merkin Concert Hall at the Kaufman Music Center in September 2012. Recent works by Israeli composers Avner Dorman and Shlomo Gronich are paired with more familiar pieces in very interesting arrangements, including an instrumental version of "Bess, You Is My Woman Now" and a vocal arrangement of Maurice Ravel's Sonatine, featuring soprano Ariadne Grief.
Program details:
Ravel: Habanera
Dvorak: Dumky Trio, fifth movement
Avner Dorman: Mantra
Gershwin (arr. Dorman): "Bess You Is My Woman Now"
Ravel (arr. Jonathan Keren): Sonatine
Piazzolla (arr. Noam Sivan): Libertango / Otone / Fugue
Shlomo Gronich: I've Got Sympathy
— Moran Katz, clarinet; Linor Katz, cello; Hassan Anderson, oboe; Jessica Pearlman, oboe; Ariadne Greif, soprano; Francisco Fullana, violin; Eliran Avni, piano; Eliran Avni, piano. SHUFFLE concert, recorded in concert at Merkin Concert Hall at the Kaufman Music Center in September 2012.
Hugo Wolf: Italian Serenade
— Amphion String Quartet.