Does Classical Music at Train Stations Really Deter Crime?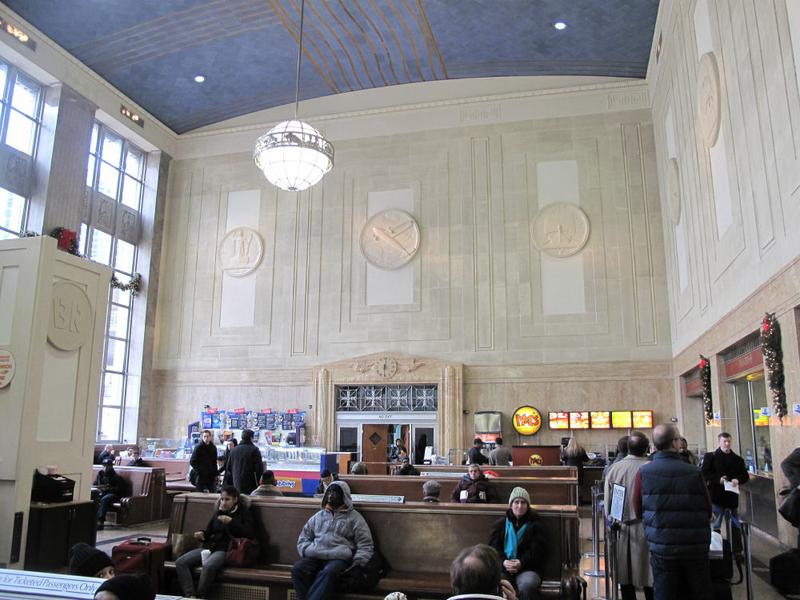 POLL: Should classical music be used to fight crime and loitering?
Move along, hoodlums. Antonio Vivaldi is playing at Newark Penn Station.
When New Jersey Transit upgraded the public address system at the Newark transit hub a year ago, they began piping in classical music along with the announcements on train arrivals and connections. The authority subscribed to a music service and station agents could select from different channels, which also include easy-listening and jazz.
The idea, said a NJ Transit spokesperson, is to relax customers "and make it more pleasant to traverse the facilities."
But in cities from Atlanta to Minneapolis and London, there's often a bigger strategy at work: turn on the great composers and turn away the loiterers, vagrants and troublemakers who are drawn to bus stations, malls and parking lots. Last month, the Associated Press reported on a YMCA in Columbus, OH that began piping Vivaldi into its parking lot, and claiming to disperse petty drug dealers as a result.
In this podcast, host Naomi Lewin asks why classical music in particular seems to be the weapon of choice – and whether it works.
"It's been used as part of a larger strategy of crime prevention through environmental design," said Jacqueline Helfgott, chair of the criminal-justice department at Seattle University. She noted that classical music is often accompanied by upgrades like better lighting, improved traffic flow or trimmed shrubbery in public areas.
Studies on the specific effects of music on criminal behavior are lacking. But Helfgott believes classical music is historically associated with "a cultural aesthetic that is pro-social as opposed to antisocial," making it a preferred crime prevention tool. Put another way, rowdy teenagers don't find classical very cool.
Nigel Rodgers, the head of Pipedown, a group that campaigns against background music in any form, believes the strategy presents a slippery slope. "Yes, young people commit crimes and it's a problem," he said. "I do appreciate that. But we must seek out other pro-sociable ways of dealing with the problem rather than just squirt acoustic insecticide at young people.
"People who really like music of any sort don't want to have it piped at them when they're trying to talk, eat or shop when they don't want it."
It's also worth keeping in mind that not all classical music works as a soothing agent. As anyone who has seen "A Clockwork Orange," knows, even Beethoven's Ninth Symphony has its dark associations.
In Columbus, OH, where the YMCA piped in Vivaldi, the strategy is being hailed as a success. A local business improvement district executive told the AP: "There's something about baroque music that macho wannabe-gangster types hate. At the very least, it has a calming effect."