This week's Choral Mix features a sampler of new recordings from the last year. Out of dozens of worthy new releases, we've plucked out the ones which really demonstrate the vibrancy of the choral music world.
We start the show with Schubert's lyrically beautiful setting of Psalm 23, scored for upper voices and organ. This new recording is from the Cambridge Singers led by John Rutter.
Also highlighted is a remarkable collaboration between Paul Hillier and the Danish contemporary composer, Bent Sørensen. The work is a contemporary reorganization of a requiem by Renaissance composer Johannes Ockeghem. It's got contemporary fragments of the requiem contributed by Sørensen, as well as insertions of texts that were not a part of the service in Ockeghem's time. Sørensen aimed to create a totality out of his and Ockeghem's requiem. It's an ingenious combination. We hear Ockeghem's Kyrie and Sørensen's Sequentia on a new recording by Ars Nova Copenhagen.
You'll hear an unfamiliar work by Cyrillus Kreek who is credited with laying the foundation for professional music in his native Estonia (a nation full of choral music lovers). Folk music heavily inspired Kreek who lived and worked in the first half of the 20th century. We play his set of Five Sacred Folk Songs. This is from a new recording on the Ondine Label with Daniel Reuss leading the Estonian Philharmonic Chamber Choir.
Other new releases include a recording by the Boston-based ensemble Blue Heron led by Scott Metcalfe. We play a setting of the Salve Regina by Richard Pygott, a neglected composer with few surviving works.
Lastly, we conclude with a new recording of an old masterwork -- the Gloria from Mozart's Coronation Mass performed by the Oratorio Society of New York. 
Playlist:
This is the Day
The Cambridge Singers, John Rutter
Schubert - Psalm 23
Fragments of Requiem
Ars Nova Copenhagen, Paul Hillier
Ockeghem/Sorensen - Kyrie and Sequentia a,b,c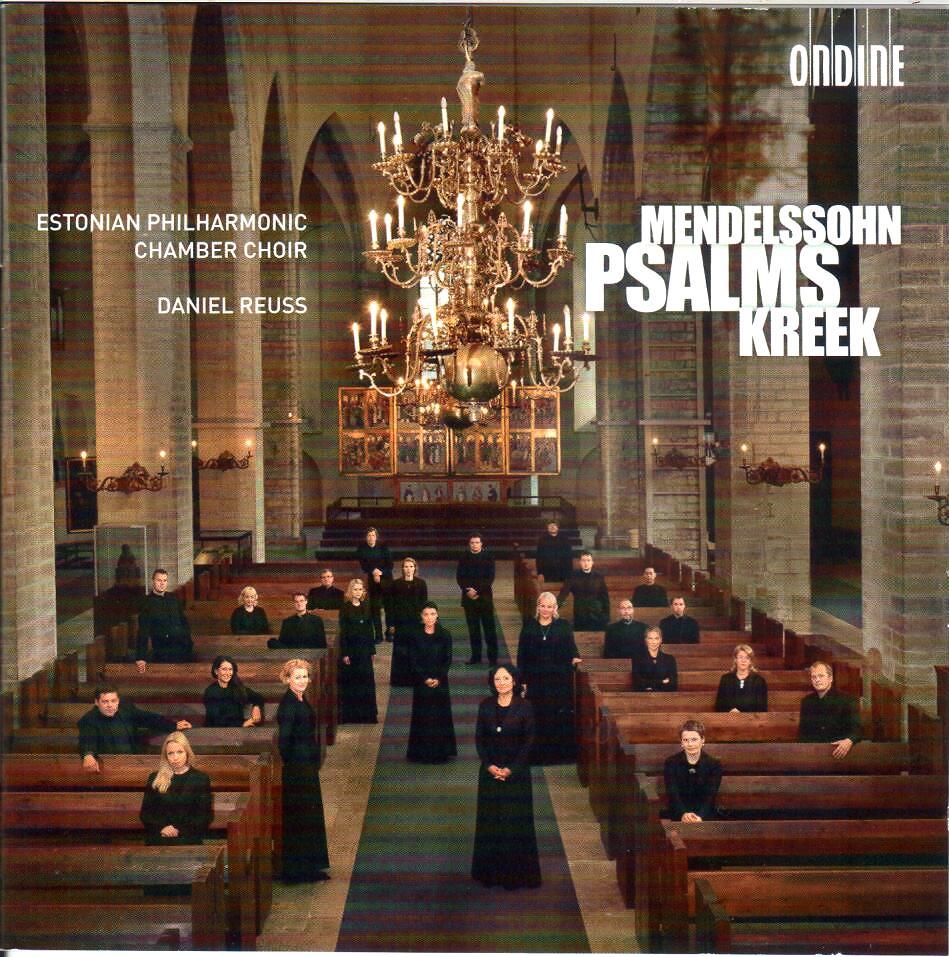 Mendelssohn / Kreek Psalms
Estonian Philharmonic Chamber, Daniel Reuss
Kreek - Sacred Folk Songs
Nicholas Ludford: Missa Regnum mundi (Music from the Peterhouse Partbooks, Vol. 2)
Blue Heron Choir, Scott Metcalfe
Pygott - Salve regina
Wolfgang Amadeus Mozart: Mass No. 15 in C Major, K.317 "Coronation Mass"

Anton Bruckner: Three a capella Motets

Oratorio Society of New York, Kent Tritle
Mozart - Gloria from the "Coronation Mass"