English Conductor Colin Davis Dies at Age 85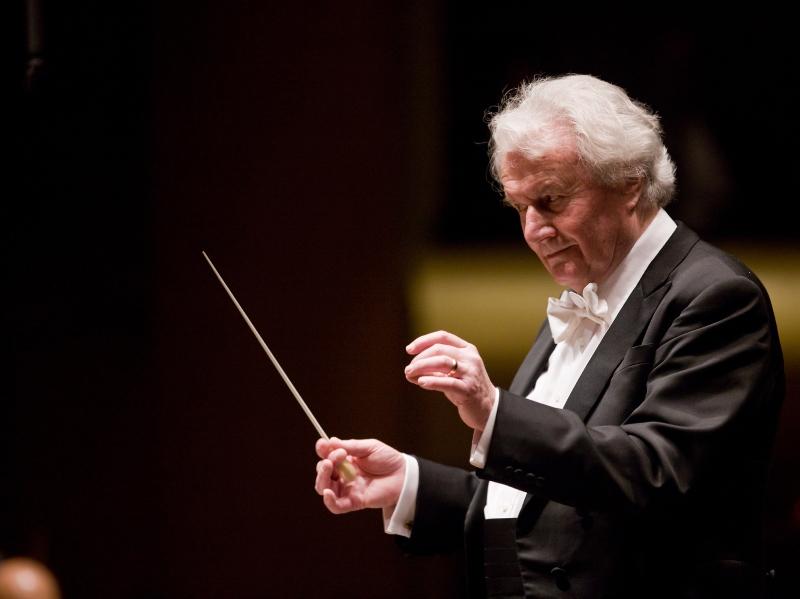 Colin Davis, the president of the London Symphony Orchestra and that orchestra's longest-serving conductor, died Sunday at age 85 after a short illness.
Often considered the quintessential British maestro, he was known as much for his Elgar and Tippett performances as his love of pipe smoking and shock of snowy white hair.
"He will be remembered with huge affection and admiration by the LSO and our thoughts are with his family at this time," the orchestra said in a statement on its website.
Coming out of an era of imperious maestros, Davis was known in his later years for his soft-spoken and gracious manner. His musical passions included Berlioz, Sibelius, Elgar and Stravinsky. Though he never held a full-time post in the United States, he was the principal guest conductor of the New York Philharmonic from 1998 to 2003, and held the same post with the Boston Symphony during the 1970s.
Davis was born in 1927 and studied clarinet at the Royal College of Music, going on to play in the band of the Household Cavalry during his mandatory military service.
He began his conducting career as assistant conductor with the BBC Scottish Symphony Orchestra in 1957, and moved to Sadlers Wells in 1959 as principal conductor and later as musical director. American dates followed in the 1960s, including a Peter Grimes at the Metropolitan Opera in 1967.
In 1971, after four years as chief conductor of the BBC Symphony Orchestra, he became musical director of the Royal Opera House, a post he held until 1986. This was not always a smooth period, marked by dissatisfaction among some audience members who favored his predecessor Georg Solti.
The latter half of Davis's career was marked by long associations. He was chief conductor of the Bavarian Radio Symphony Orchestra in Munich from 1986 to 1994. In 1995, the London Symphony came calling, and he served as principal guest conductor from 1995-2006, after which the orchestra appointed him president.
Davis was made a Commander of the Order of the British Empire in 1965 and was knighted in 1980. Among his other awards was a Grammy Award in 2006 for his LSO Live recording of Verdi's Falstaff; and a "pipe smoker of the year" award in 1995.
Davis's second wife, Ashraf Naini, died in 2010. He is survived by five children from their marriage, in addition to two from his previous marriage.