'Mad Men' Recap: Bellini's Norma and a Classical Radio Broadcast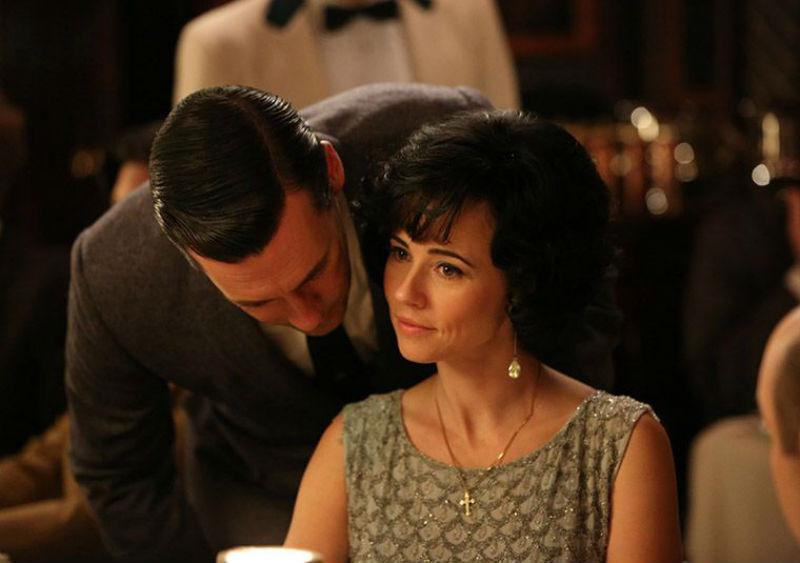 Note: This post contains spoilers. If you haven't seen this week's episode and prefer not to know what happens, you may want to stop reading further.

For "Mad Men" viewers anticipating that a shift to 1968 in Season Six would bring a fresh batch of counter-cultural references, the show's creators have so far managed to thwart any such expectations. Tellingly, classical music has supplied the dominant soundtrack, turning up in Sunday's episode, "Collaborators," in two crucial scenes.
In Don Draper's morning tryst with his neighbor, Sylvia Rosen, a bedside radio plays a graceful classical piano melody while the two discuss the implications of their affair. The sound seems to echo the Chopin nocturne featured in last week's episode. But the musical reverie is short-lived as a WQXR announcer breaks in with a news report of the Tet Offensive:
"Every hour on the hour, WQXR brings you the latest news from the New York Times desk. It's 39 degrees, with light rain in New York right now. Vietcong leaders drove into the centers of major Vietnam cities earlier today, burning government buildings, freeing prisoners from provincial jails and blasting military installations and airfields."
The newscast provides a thematic detail: Just as the US declares war on Vietnam the show's characters seem to be declaring war on one another this season.
Later, a Draper-Rosen double date turns into a romantic dinner for only Don and Sylvia. Megan is home sick and Sylvia's husband Arnold is called out to surgery. At first Sylvia refuses to play along with Don's flirtation and accuses him of misleading her into thinking he and Megan had drifted apart. But as their conversation grows steamier, the background music in the restaurant becomes louder and more recognizable: it's "Casta Diva" from Bellini's tragic opera Norma. Soon we see the couple together again in the Rosen apartment, the Bellini aria swelling to its climax.
"Casta Diva" provides more than just a familiar soundtrack for a stuffy restaurant. It's Norma's prayer to the "chaste goddess" of the moon to spread peace and "temper your bold zeal." It had been recorded in the 1960s by larger-than-life sopranos including Joan Sutherland and Maria Callas – a time when Don was dealing with his own diva issues.
That Don's latest affair is scored to classical music further suggests his disengagement from a turbulent, rapidly-changing world where rock music, drugs and hippies are a dominant force (recall his complete disinterest when The Beatles's "Tomorrow Never Knows" plays on the stereo in season five). The "Casta Diva" scene ends abruptly, with a cut to another news report: this time we see Pete flipping the TV to "Johnny Carson," only to find he can't escape dire updates on the situation in Southeast Asia.
With production support from Mike Rinzel and Kim Nowacki.