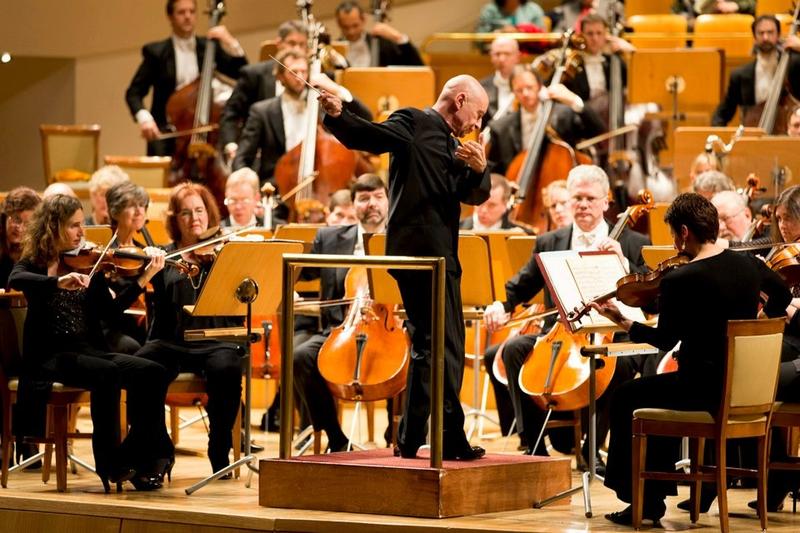 The National Symphony Orchestra, led by Christoph Eschenbach, caps the Spring for Music festival with "A Tribute to Slava." The NSO features works associated with the late cellist and conductor Mstislav Rostropovich, who was the orchestra's music director from 1977 to 1994. Rostropovich died in April 2007.
In an interview with WQXR's Naomi Lewin, Eschenbach called Rostropovich "a great idol of mine since my youth," and said that each of the three pieces on this Spring for Music captures an aspect of Rostropovich's reputation as an outspoken political exile as well as a conductor and cellist.
The program features Shchedrin's Slava, Slava (a nod to Rostropovich's nickname); Schnittke's Viola Concerto (with soloist David Aaron Carpenter), and Shostakovich's Symphony No. 5. The latter work became the NSO's signature piece during Rostropovich's NSO tenure, with the orchestra performing it in 16 countries on four continents.
Program Details:
Shchedrin: Slava, Slava – A Festive ringing of bells
Alfred Schnittke: Viola Concerto
David Aaron Carpenter, viola
 *****
Dmitri Shostakovich: Symphony No. 5
Below is the archive of our live chat and Twitter conversation: