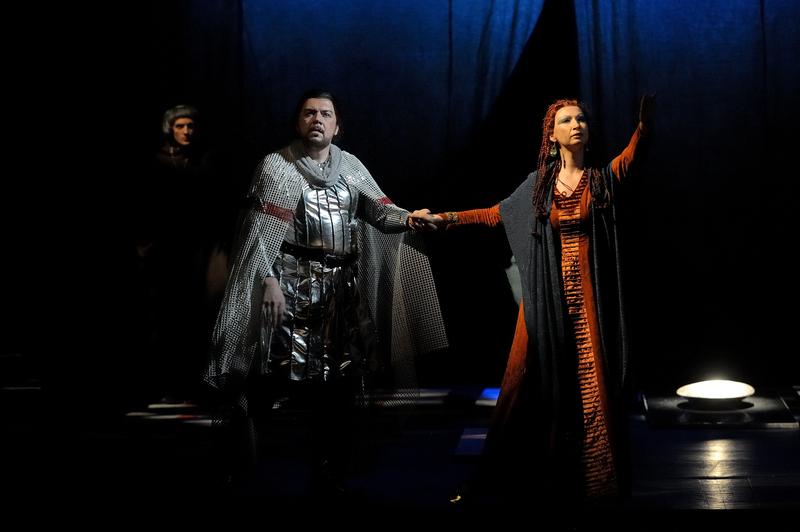 • Listen to the Operavore stream
The fearsome yet sentimental sorceress Armida is a denizen of Tasso's epic poem "Jerusalem Liberated." Her story has inspired operas by composers ranging from Lully and Gluck, to Haydn and Rossini. Dvořák's opera, on the other hand, is a true rarity.
On World of Opera, host Lisa Simeone, presents Dvořák's Armida from an ancient city in the composer's Czech homeland, in a production by the National Moravian-Silesian Theatre in Ostrava. Soprano Dana Burešová stars in the title role, in a performance led by conductor Robert Jindra.
Cast:
Conductor: Robert Jindra
Armida: Dana Buresová (soprano)
Rinald: Tomás Cerný (tenor)
Ismen: Ulf Paulsen (baritone)
Hydraot: Martin Gurbal (bass)
Peter: David Szendiuch (bass)
Ubald: Roman Vlkovic (bass)
Sven: Martin Srejma (tenor)
Dudo: Peter Svetlik (tenor)
Siren: Marianna Pilárová (soprano)
National Moravian-Silesian Theatre Orchestra and Chorus