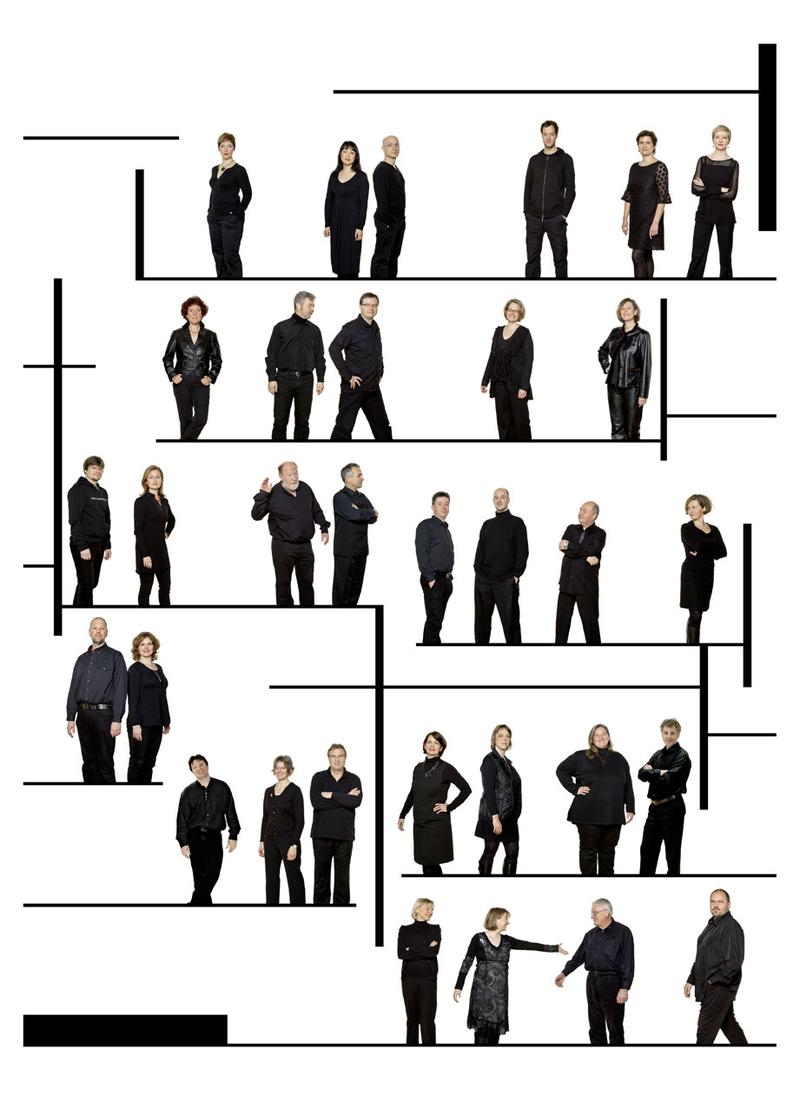 On this week's edition of The Choral Mix, Kent Tritle takes stock of new releases in the choral arts. Tune in for works of Alma Mahler, Purcell and Rachmaninoff, performed by groups from Australia, Belgium and Germany. Together these remind us of how relevant and fresh the global choral musical scene is.
Roxanna Panufnik is a contemporary British composer whose prolific resume includes opera, ballet, church and musical theater. We hear two works from her new CD "Love Abide," a collection of music she says is a part of her "on going mission to build musical bridges between different faith." We focus on her compositions Love Endureth and Zen Love Song, scored for choir and shakuhachi, a Japanese end-blown flute.
When Gustav Mahler met his bride-to-be, Alma Schindler, she was a member of the Schoenberg Circle and had studied with Alexander Zemlinsky; she had written quite a bit of music and was a consummate musician in her own right. From an extremely interesting new album called "Clytus Gottwalk Alma and Gustav Mahler," composer Clytus Gottwalk arranged choral transcriptions of the Mahler's Lieder. They are stunningly beautiful and superbly performed by SWR Vokalensemble Stuttgart. 
Another new recording comes out of Belgium from Lionel Meunier's Vox Luminis. The Belgium ensemble recorded 16th and 17th English Royal funeral music by Purcell, Morely and Thomkins. These pieces are extremely contemplative.
The Australian Voices, a group led by Gordon Hamilton, has a new recording featuring mostly composers from Downunder. First, we play a work by the group's conductor called To an Early Flowering Almond, a text of John Shaw Neilson, followed by Amber Evans' To the Evening star. Evans is also a member of the ensemble, an assistant conductor and resident composer.
Other highlights on the program include a new release from a collaboration of Eric Whitacre and the Junges Vokalensemble Hannover, led Klaus-Jurgen Etzold; and the Latvian Radio Choir with their new recording of Rachmaninoff's All-Night Vigil - Lord now Lettest thou and Hail o Virgin Mother.
Playlist:
Panufnik/Love Abide/Voces8 and friends, London Oratory School Schola, Barnaby Smith
Love Endureth
Zen Love Song
Alma Mahler/Clytus Gottwalk * Alma and Gustav Mahler/ SWR Vokalensemble Stuttgart, Marcus Creed
Die Stille Stadt
Laue Sommernacht
Bei dir ist es traut
Tomkins/English Royal Funeral Music/Vox Luminis, Lionel Meuner
Burial Sentences
Purcelll/ English Royal Funeral Music/Vox Luminis, Lionel Meuner
Remember not Lord our offences
Gordon Hamilton/The Australian Voices /The Australian Voices, Gordon Hamilton
To an Early Flowering Almond
Amber Evans/The Australian Voices /The Australian Voices, Gordon Hamilton
To the Evening star
Whitacre/hope faith life love/Junges Vokalensemble Hannover, Klaus-Jurgen Etzold
Five Hebrew Love Songs
Rachmoninov/All-Night Vigil/Latvian Radio Choir, Sigvards Klava
Lord now Lettest thou and Hail O Virgin Mother