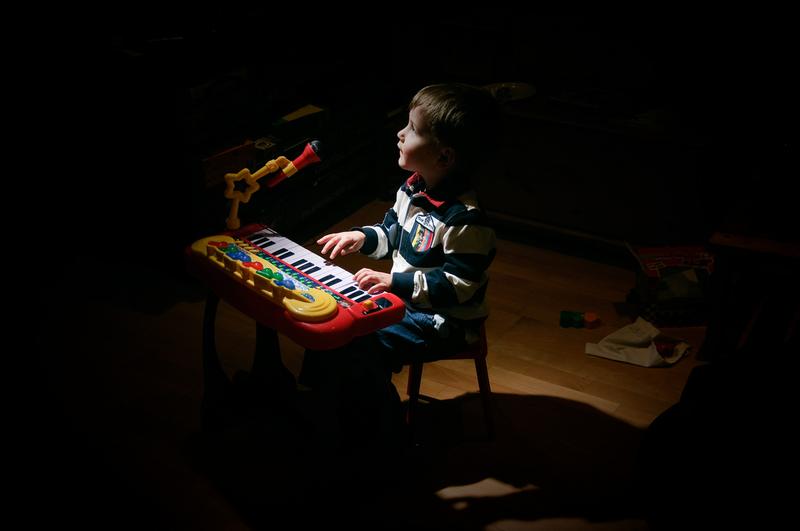 During radio's Golden Age, the composer John Cage began using radio as instruments in live performance. In 1951, Cage conducted a performance that featured 12 radios at Columbia University and years later, he composed a piece called Radio Music for up to eight radios.
Cage's non-traditional use of radios, toys, and traditional instruments continues to inform contemporary music. On this edition of All Ears, it's music inspired by radio and other musical toys.
Playlist
Drill
Evan Zipporyn, bass clarinet
Boston Modern Orchestra Project
Gil Rose
Cantaloupe
Radio Music
John Cage
Stefano Scodanibbio
Wergo
Summer Time
Foday Musa Suso, kora
Orange Mountain Music
Pero cantigas de loor
Alfonso X "El Sabio"
Hesperion XX
Jordi Savall
La Capella Reiel de Catalunya
Fontalis
What Am I Here For
Edward K Ellington
Mulgrew Miller, piano
Niels-Henning Orsted Pederson, bass
Bang & Olufsen
"I have Heard it said" "Planet Earth"
Gavin Bryars, double bass
CBC Orchestra
Owen Underhill, conductor
Holly Cole, vocalist
CBC
Crosstown
Lyova
Brooklyn Rider
In a Circle Records
Banchetto musicale: No. 16 in A
Johann Schein
Hesperion XX
Jordi Savall, conductor
Virgin
Piano Concerto
David Rakowski
Boston Modern Orchestra Project
Gil Rose
Marilyn Nonken, toy piano, piano
BMOP/sound
A Hand of Bridge
Samuel Barber
Adirondack Chamber Orchestra
Gregg Smith, conductor
Catherine Aks, soprano
Fay Kittelson, contralto
William Carney, tenor
Richard Muenz, baritone
Gregg Smith Singers
Premier