Talea Ensemble's 'Magellan Modern' at Roulette
Recorded Live at Roulette on April 20, 2013
Audio will be archived on this page soon after the concert
Saturday, April 20, 2013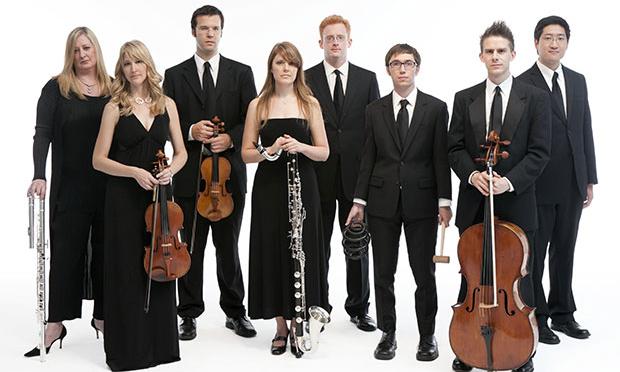 (Courtesy of the Ensemble)
Modern music knows no boundaries. Q2 Music is a passionate community of listeners who crave to discover inspiring, wonderful new music. Make Q2 Music the soundtrack to your day and celebrate the best of today's creative musical spirit.

More
New MATA commission Transparent Itineraries by New England native Evan Antonellis receives its world premiere on this concert. The theme of travel extends to two other pieces on the program, as Ireland's David Fennesy evokes a journey through memory in 13 Factories, and Against the Morning by Canada's Taylor Brook transports us to a lake at sunrise.
Talea is joined by soprano Jamie Jordan for Manje te u majke groze (One Less Horror for your Mother) by Milica Djordjevic of Serbia. Mexico City-born, Netherlands-based Hugo Morales Murguia explores the inherent sounds of instruments in his work Tonewood, and music inspired by the shapes of falling ashes, Aschenblum by Italy's Mauro Lanza, rounds out the program.
Since its founding in New York City in 1996 by Philip Glass, Eleonor Sandresky, and Lisa Bielawa, the annual MATA Festival has commissioned 70 works and presented over 300 performances of pieces by young composers from around the world.
Q2 Music is the official digital partner of the 2013 MATA Festival at Roulette, and will hosting each night—Helga Davis (April 18), Nadia Sirota (April 19), and Suzanne Farrin (April 20).
Complete Program
David Fennessy: 13 Factories
Milica Djordjević: Manje te u majke groze [One Less Horror For Your Mother]
Evan Antonellis: Transparent Itineraries
Taylor Brook: Against the Morning
Hugo Morales Murguia: Tonewood
Mauro Lanza: Aschenblume