In Choral Music, It's Not Only a Man's World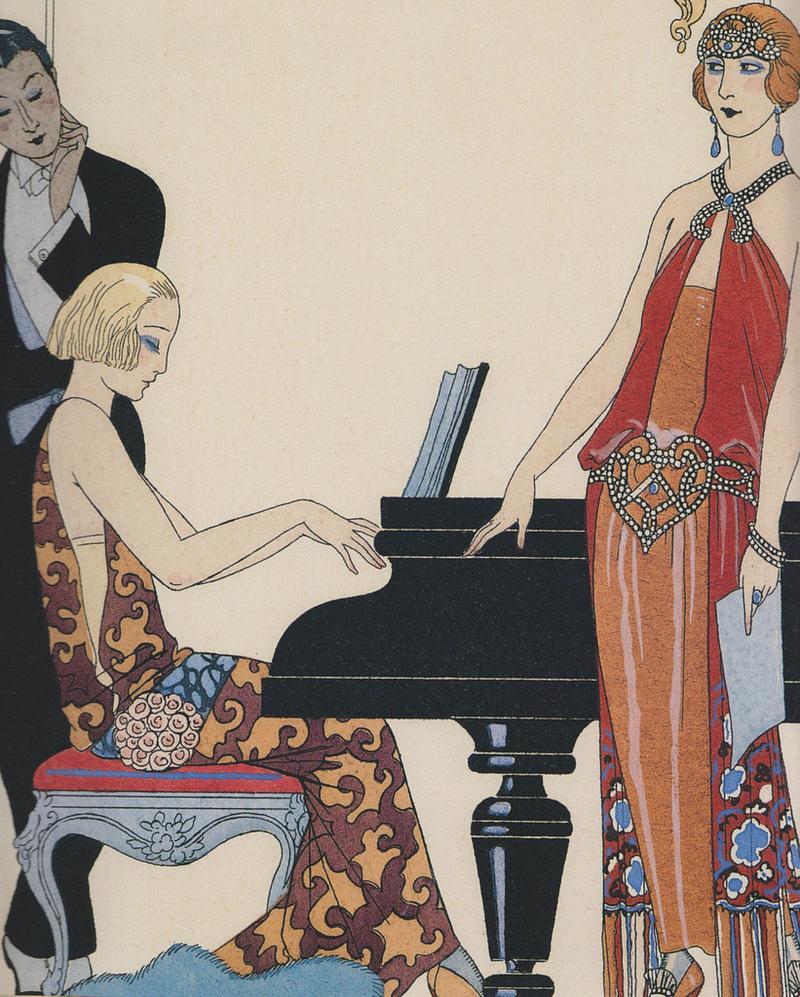 On this edition of The Choral Mix, we focus on the music of women over the last century. Over the past few generations, the works of women composers have gained their rightful place in the world of choral music. Works from two contemporary ladies — Elena Ruehr and Abbie Bettinis — make an appearance today, as well as pieces from two trailblazers, Amy Beach and Imogen Holst, who helped pave the way for them.
The program begins with the Trinity Choir and Novus NY led by Julian Wachner singing movements from Elena Ruehr's despairing work Averno. Ruehr has composed music for the operatic stage, as well as for string quartet and large orchestras. Soprano, Marguerite Krull and baritone, Stephen Salters perform as soloists.
Abbie Betinis is the youngest of the four women on the episode. Born in the 1980s and based in Minnesota, she's represented here by her work Toward Sunshine, Toward Freedom: Songs of Smaller Creatures. The Grant Park Chorus of Chicago under the direction of Christopher Bell sings this piece, a setting of three small poems about bees, a spider and a butterfly.
Next: music of Imogen Holst performed by the Choir of Clare College Cambridge. We hear the Sanctus and Benedictus from her Mass in A minor, a work that pays homage to Vaughan Williams's Mass in G minor and was written under his guidance. We also feature Holst's Welcome Joy and Welcome Sorrow, scored for upper voices and harp and influenced by Benjamin Britten's Ceremony of Carols. In fact, Britten invited Holst to set these six poems by John Keats for performance at his Aldeburgh Festival in 1951. We play a version sung by the Choir of Clare College Cambridge under the direction of Graham Ross.
Amy Beach truly was a pioneer. She was the first successful American female composer of large-scale art music and she produced some wonderful choral works and for that she is our classic composer of the week. We play a version of her setting of the Jubilate...O Be Joyful, her soothing Nunc Dimittis…Lord now lettest thou thy servant depart in Peace, and Peace I Leave With You. This version is sung by the Harvard University Choir conducted by Murray Somerville.
Playlist:
Elena Ruehr/Averno/The Trinity Choir, Novus NY Julian Wachner
Averno
The Night Migrations
October (1)
The Evening Star
Landscape (3)
Landscape (4)
Abbie Betinis/Songs of Smaller Creatures/Grant Park Chorus, Christopher Bell
Toward Sunshine, Toward Freedom: Songs of Small Creatures
the bees' song
a noiseless, patient spider
envoi
Holst/Imogen Holst: Choral Works/Choir Of Claire College Cambridge, The Dmitri Ensemble, Graham Ross
Sanctus and Benedictus
Welcome Joy and Sorrow Hallo my Fancy, wither wilt thou go

Beach/Choral Music of Amy Beach and Randall Thompson/Harvard University Choir, Murray Somerville.
Jubilate
Peace I Leave with you
Nunc Dimittis