Video: Inside Tristan Perich's Home and 1-Bit Workshop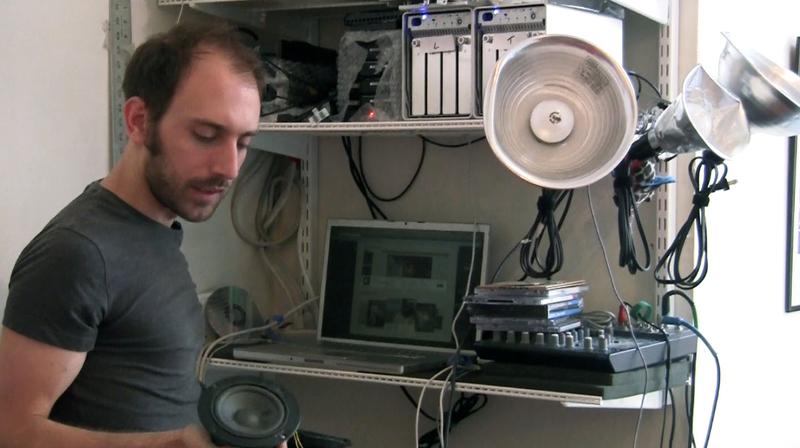 For the third installment of Q2 Spaces, we visited the home and work space of Tristan Perich – a New York-based sound, visual and installation artist whose music blends a composer's interest in acoustic classical instruments and electronic manipulation with an inventor's exploration into circuitry and computer code. 
Most known for his works 1-Bit Music and 1-Bit Symphony which literally perform themselves by housing sound-producing microchip technology in CD jewel cases, Perich has seen his work featured as concert music at new-music venues such as Roulette and ISSUE Project Room, but also in art galleries around the world, from New York's Whitney Museum to Austria's Ars Electronica. Perich is also one of an international roster of 16 sound artists featured in "Soundings" – an upcoming exhibition at the Museum of Modern Art focusing on how sound shapes the perception of space.
Perich shares his combination living space and studio with the sound artist Lesley Flanigan, and we visited Perich just before the couple's wedding and move to another apartment. Our tour revealed various invented instruments, the hand-crafted assembly line of 1-Bit Symphony, and an intuitive, if unorthodox, organizational system. It also revealed the omnivorous curiosity and maverick approach to music-making which has made Perich a force in today's contemporary music scene.