Alan Gilbert, Christopher Rouse and Joshua Bell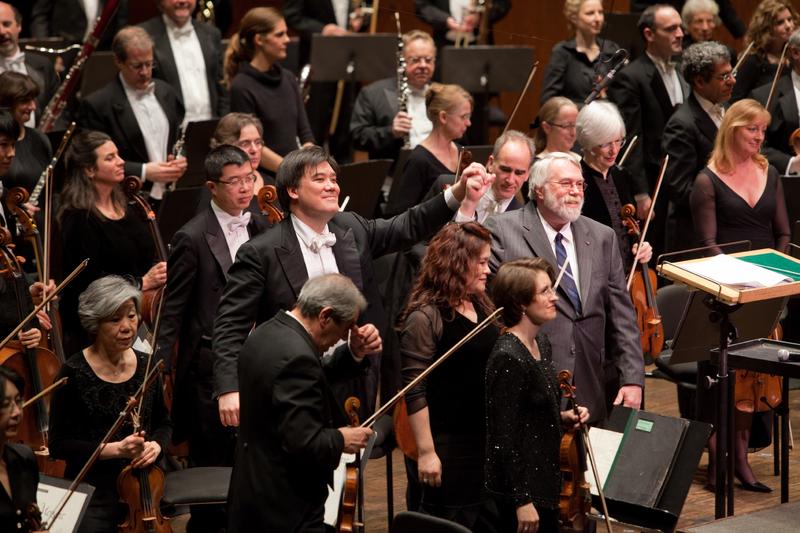 New York Philharmonic music director Alan Gilbert returns to the podium to conduct the world premiere of Prosepero's Rooms, a New York Philharmonic commission by Christopher Rouse, the orchestra's composer-in-residence.
Also on the bill is Bernstein's Serenade (after Plato's "Symposium") with violinist Joshua Bell as soloist. The broadcast concludes with Ives's Fourth Symphony.
Program details:
Rouse: Prospero's Rooms (world premiere, New York Philharmonic Commission)
Bernstein: Serenade (after Plato's "Symposium")
Ives: Symphony No. 4