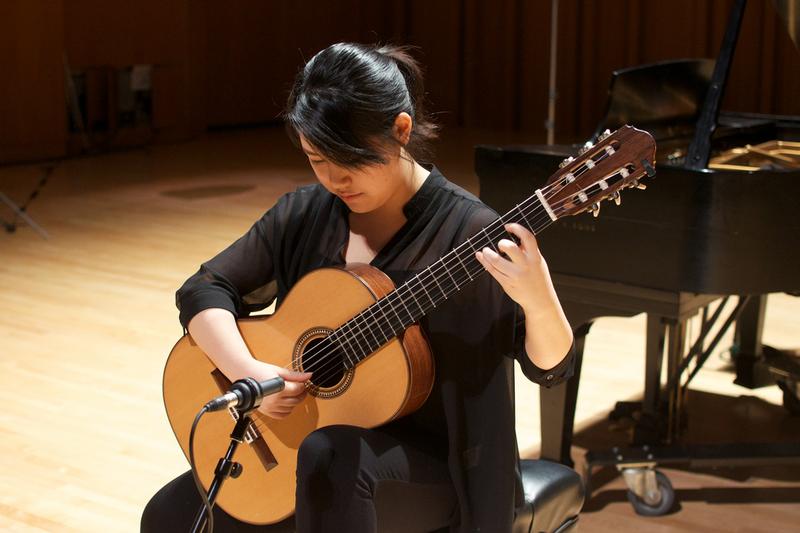 This week From the Top comes to you from Hodgson Concert Hall on the campus of the University of Georgia in Athens, where you'll hear a young guitarist from New York evoke the palace of Alhambra and an outstanding piano trio from Minnesota play the music of Smetana. Also, a teenage cellist beautifully performs Maurice Ravel's "Kaddish."
Program details:
Violinist Maria Ioudenitch, 17,from Overland Park, Kan., performs the Scherzo-Tarantelle, Op.16 by Henryk Wieniawski.
Guitarist Bokyung Byun, 18, from New York City, performs "Recuerdos de la Alhambra" (Memories of the Alhambra) by Francisco Tárrega.
Pianist and Jack Kent Cooke Young Artist Ariela Bohrod, 17, from Madison, Wis., performs Andante Spianato and Grande Polonaise Brillante, Op.22 by Frédéric Chopin.
Cellist Wickliffe Simmons, 19, from Atlanta, performs "Kaddish" by Maurice Ravel.
The Hartman-Warren-Doyle Trio (violinist Luther Warren, 17, from New Brighton, Minn.; cellist Nora Doyle, 16, from Minneapolis; and pianist Derek Hartman, 15, from Blaine, Minn., performs I. Moderato Assai from the Piano Trio in G minor, Op.15 by Bedřich Smetana.