To Tux or Not? Concert Attire Redesign Focuses on Musicians' Comfort
Sleek leather and decorative lace for women. Breathable mesh and stretchy wool for men. These were the calling cards of new orchestral garments unveiled Sunday evening in a concert and runway show at Parsons The New School for Design.
The outfits are the product of a year-long project between Parsons, the Baltimore Symphony Orchestra and the Mannes College the New School for Music, intended to create new concepts for fashionable orchestra attire.
The project, which involved students in the Parsons' fashion and design technology programs, started with a challenge from Marin Alsop, the music director of the Baltimore Symphony: to envision how symphony orchestras can project a fresher, more contemporary image, and to make garments better suited to the physicality of performance. The eventual goal: to outfit the musicians of the Baltimore Symphony.
Sunday's concert also underscored some of the challenges when it comes to rethinking traditional attire, not just because it is so familiar to audiences, but also because it raises questions of what follows next.
The evening featured three chamber music performances, ending with a Mannes string quintet wearing the students' prototypes. On the surface, the men's tuxes were nearly indistinguishable from the standard white tie and tails now seen on most orchestra stages. One had a fitted, tailored look; another was slightly more modern and boxy. Two women quartet members wore variations on traditional full-length evening gowns, albeit with more modern fabric and tailoring.  
In an interview after the concert, Alsop said the designs ranged from the "pretty far out" to the "almost too traditional." But she said the project has helped to generate discussion. "This is a long-range idea to re-conceptualize and rethink what's been tradition for two or three hundred years," Alsop said.
Alsop admitted she hoped for a bolder men's look. "I loved the women's looks," she said. "They are feasible and viable. I'd like to see a little more edginess in the men's wear now that they know how to rework the existing garments."
The conductor proposed a looser, more deconstructed look for the men, who currently wear many layers and a bow tie. "Maybe that could be streamlined, or one could integrate the shirt into the jacket. I don't think we're talking about huge changes but just simplifying things a little bit."
The Parsons project evolved over two semesters, starting in the fall with a class taught by Sabine Seymour, where the focus was on fashion and technology. In January, the emphasis shifted to musicians' comfort in a fashion and design course taught by Gabi Asfour. "I'm realizing that we are dealing with an old-fashioned way of doing things," said Asfour, who also runs his own label, Threeasfour. "So it's basically figuring out how the old-fashioned way of doing things can have the technology in it."
Asfour and his students focused on traditional tailoring reminiscent of Savile Row designers and adding performance fabrics such as mesh vents into the back and underarm areas – elements that would aid a cellist's rapid bowing or a trombonist's reach for seventh position.
Joseph Gotoff, a Master's student in cello performance at Mannes who modeled the jackets in Sunday's concert, said he feels constricted by conventional tuxedos. "I generally refuse to wear jackets just because it's impossible to get the range of motion that you want," he said.
Along with traditional concert garb, a group of Parsons students developed experimental garments featuring "wearable media." Two percussionists wore shirts embedded with transmitters that generated space-age animations based on the music's rhythms. And Shulin Guo, a pianist, wore a dress and cape while a camera captured her contour as she played. A projected real-time generative animation featured wiggling worms and psychedelic flourishes:
In his preconcert remarks, Richard Kessler, the dean of Mannes, said he anticipates that some of the wearable technology will be adapted by the Mannes iOrchestra, a new technology-based ensemble that will debut in the fall. Kessler, a trombone player, said he welcomed a more user-friendly concert garb "that fits better, that looks better, that works for the actual player that has to reach like this or reach like that."
Alsop has previously indicated that she hopes a usable design will emerge in time for the orchestra's centenary in 2016. On Sunday night, she acknowledged that more research is needed, and getting 100 musicians adopt a single look raises questions of aesthetics and cost. (There are also substitute players who work with an orchestra at any given time and would have to be considered.) Orchestra patrons, too, would have to be sold on the concept.
But Alsop hopes the project will prompt a reconsideration of other aspects of orchestra stage design, from lighting to music stands. "I'd like to see a prototype for a new kind of music stand that's much more modern and hip" she said. "The chairs that the musicians sit on are really problematic for them. It would be nice to see an ergonomic, contemporary design."
View a slideshow from the Parsons project and tell us what you think in the comments box below:
Above photos by Martin Seck/Parsons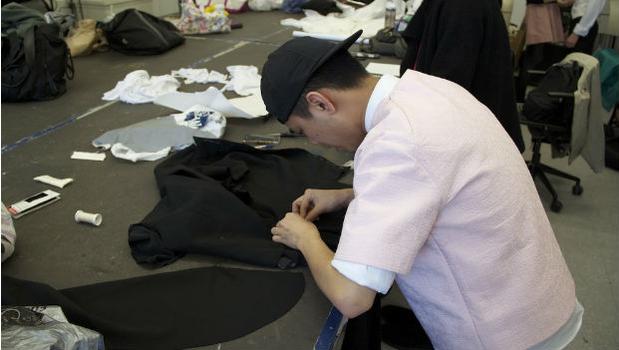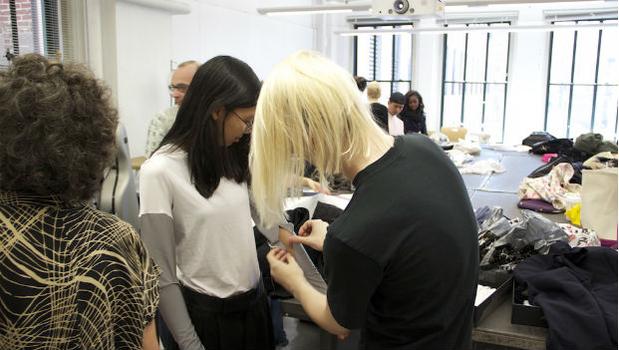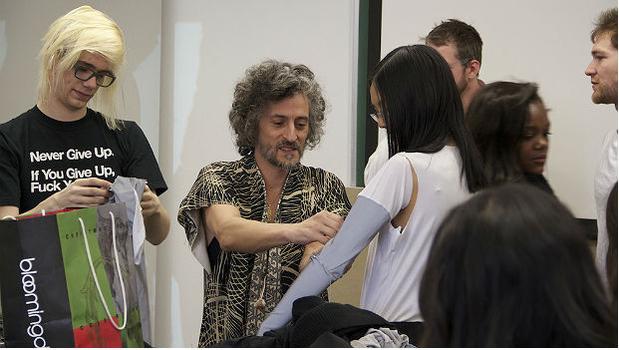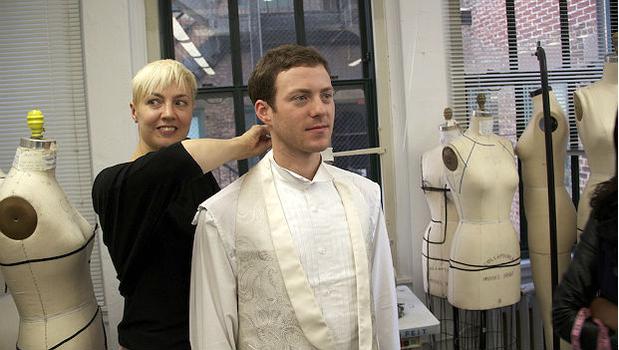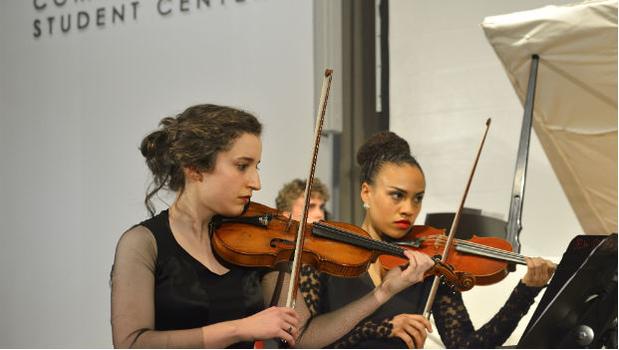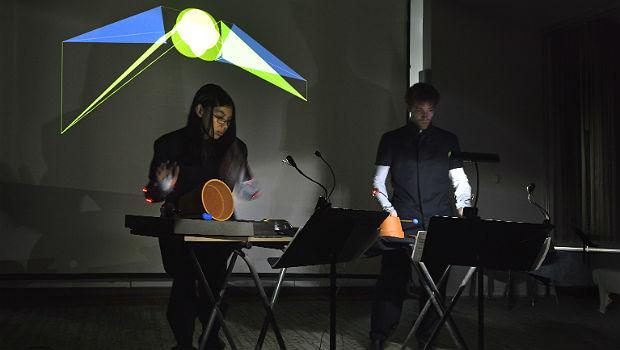 of