New York Philharmonic Set to Perform in Volkswagen Factory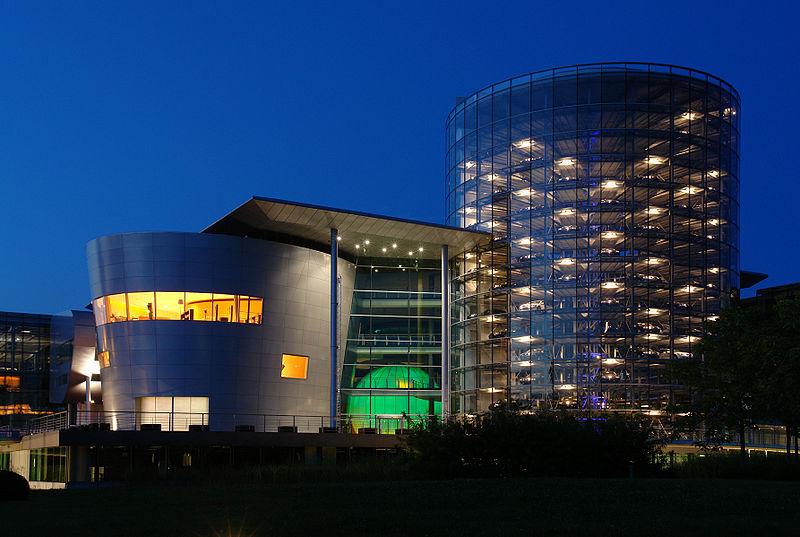 While a deteriorating European economy has the continent's carmakers singing the blues, officials at Volkswagen are counting on a happier tune on Tuesday when the New York Philharmonic performs a concert webcast at its factory in Dresden.
The Philharmonic, which is in the middle of a nine-city, 15-day tour of Europe, will perform at the Transparent Factory, a facility where Volkswagen assembles its Phaeton luxury sedan line. The program will include Magnus Lindberg's Kraft, a score that calls on the performers to use locally-sourced scrap metal as part of the percussion battery – in this case, metal parts provided by Volkswagen.
Music director Alan Gilbert will conduct the performance, which will be webcast free on Medici.TV at 2 pm ET. Also on the program are Prospero's Rooms by Philharmonic composer-in-residence Christopher Rouse and Leonard Bernstein's Serenade featuring violinist Joshua Bell.
The Transparent Factory regularly hosts cultural events and has ties to Dresden's arts organizations including the Dresden Staatskapelle and Dresden Music Festival. Promoted as a local tourist attraction, the glass-walled factory produces an average of 44 Phaetons a day, most of which are shipped to Asia. Last month, Volkswagen announced that its operating earnings slipped by 45 percent in the first quarter, blamed on the faltering European economy.
The Philharmonic played Kraft in 2010 at Avery Fisher Hall, after Lindberg and members of the percussion section visited a salvage yard on Staten Island for local junk to be used in the performance. A WQXR team documented their trip. Read more about it and watch the video below: