Live Broadcasts
Chamber Music Society of Lincoln Center Plays Mozart, Beethoven and Dvorak in Central Park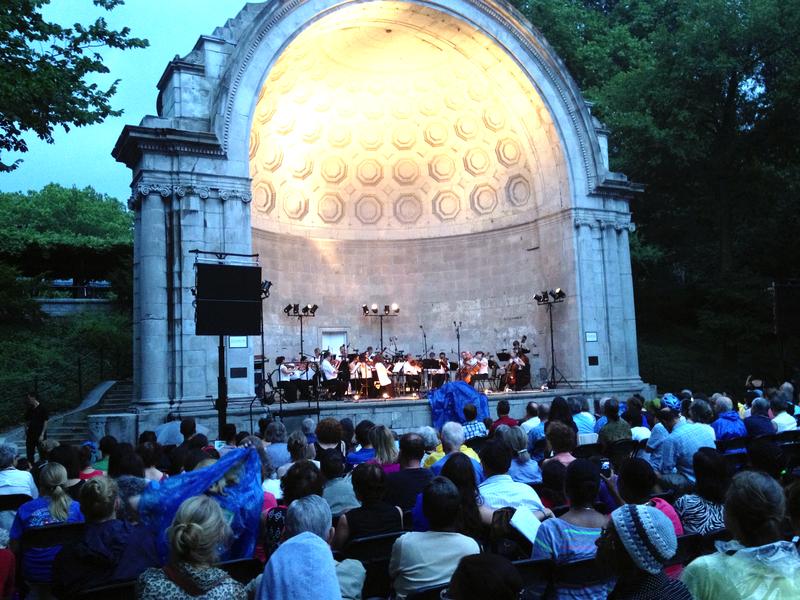 Tune in Monday, Sept. 2 at 9 pm to hear the final concert of the summer from the Naumburg Bandshell in Central Park.
The Chamber Society of Lincoln Center presents a program of Mozart's Flute Quartet No. 1, Beethoven's cheery Serenade in D major and Dvorak's spirited Quintet in A Major, a work that contains echoes of Czech folk music, including a furiant dance in the third movement.
This broadcast was recorded on Aug. 21 and is hosted by Elliott Forrest.
Program:
Chamber Music Society of Lincoln Center
With David Finckel, Wu Han, Kristin Lee, Sean Lee, Tara Helen O'Connor, Daniel Phillips
Wolfgang Amadeus Mozart (1756-91)
Quartet in D major for Flute, Violin, Viola & Cello, K. 285, (1778)
Allegro
Adagio
Rondo: Allegro
Ludwig van Beethoven (1770-1827)
Serenade in D major for Flute, Violin, & Viola, Opus 25, (1801)
Entrata. Allegro
Tempo ordinario d'un minuetto
Molto allegro
Andante con variazioni
Allegro, scherzando e vivace
Adagio
Allegro, vivace e disinvolto – Presto

INTERMISSION

Antonin Dvorák (1841-1904)
Quintet in A major for Piano, Two Violins, Viola & Cello, B. 155, Opus 81, (1887)
Allegro ma non tanto
Dumka. Andante con moto
Scherzo (Furiant). Molto vivace
Finale. Allegro