Henri Dutilleux, Leading French composer, Dies at Age 97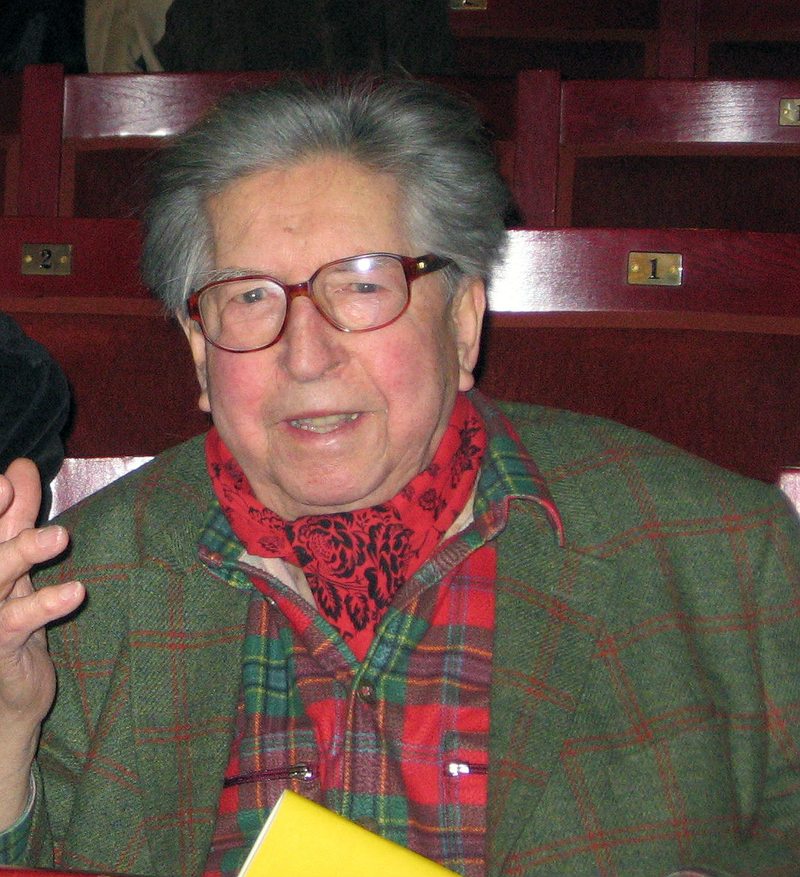 Henri Dutilleux, one of France's leading composers, died Wednesday in Paris at the age of 97, his family said.
Known for his symphonies, concertos and other orchestral pieces, he was prized for his subtle blends of ear-catching colors and formal rigor. Though steeped in the French modernist tradition that spans Debussy through Messiaen and Boulez, Dutilleux was also notably independent minded, unwilling to chase the latest fashions in composition.
During his nearly eight-decade career, Dutilleux composed pieces for many prominent soloists and ensembles including the soprano Renée Fleming, cellist Mstislav Rostropovich, Juilliard String Quartet, violinist Anne-Sophie Mutter, the Cleveland Orchestra and the Boston Symphony Orchestra.
Among Dutilleux's champions in recent years is the conductor and composer Esa-Pekka Salonen, whose recording of Correspondences was released earlier this year. Salonen discussed Dutilleux's music last year on Q2 Music:
"His production is rather small but every note has been weighed with golden scales," Salonen said. "It's just perfect – very haunting, very beautiful. There's some kind of sadness in his music which I find very touching and arresting."
Born in Angers, Dutilleux attended the Paris Conservatoire in the mid-1930s, studying with the composers Henri Paul Busser and Maurice Emmanuel. He served in World War II as a stretcher-bearer, and later as a singing coach at the French opera. His first major work was his Symphony No. 1 (1951), composed at French Radio, where he worked from 1945 to 1963.
Apart from symphonic works, Duttileux also composed chamber music, ballet music and song cycles. He was particularly drawn to Vincent van Gogh, and wrote at least two works based on the painter: Timbres, Espace, Mouvement (1978), inspired by the painting "Starry Night," and Correspondances, the aforementioned song cycle that incorporates the painter's letters.
Dutilleux was known as an affable and modest man who enjoyed jazz vocalists like Sarah Vaughan as well as French chanson singers. His many students include the New York-area composers Derek Bermel and David Sampson. Dutilleux's wife, the pianist Geneviève Joy, died in 2009 at age 90.