Hosting a New-Music Cliburn Competition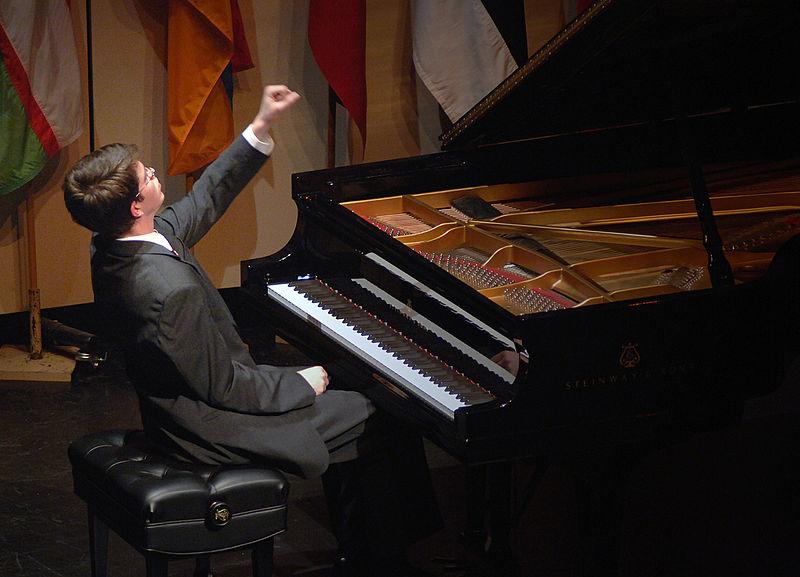 The Van Cliburn International Piano Competition is without a doubt one of the most prestigious—and grueling—competitions in the world. Competitors perform multiple rounds of terrifically difficult music, and the performance level (as much as one can tell from the online webcast) is totally ridiculous, almost obscene in its technical perfection and musical polish. (Shout out to fellow Juilliard pianists Fei-Fei and Sean, recently minted semi-finalists!)
Without diminishing the accomplishments of these spectacular pianists, it must be asked: can someone play something—ANYTHING?—after, like, maybe 1910!?! Three Movements from Petrushka doesn't count. Neither does a single forty-five second selection from Musica Ricercata (though if that's all you have, I'll take it).
This week on Hammered! we're increasing the mean date of composition with a week-long Contemporary Cliburn competition circuit, comprised of five rounds—three solo, one chamber, and one concerto—focused on contemporary repertoire with splashes of the "standard." Needless to say, this faux-competitor would probably not make it past the first minute—let alone the first round—of The Cliburn, but, let dreamers dream?
Tune in for works by Ezequiel Vinao, Esa-Pekka Salonen, Steven Stucky, Magnus Lindberg, Pascal Dusapin, John Adams and many more.