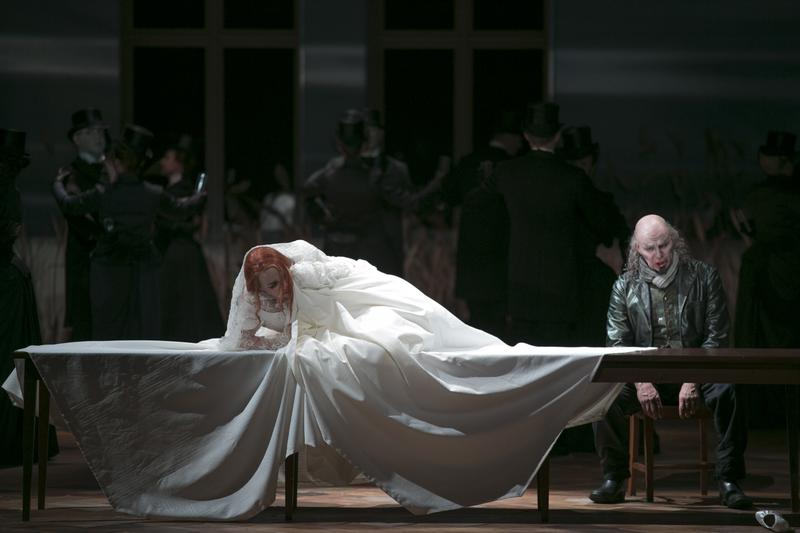 • Listen to the Operavore stream
Best known for his dramatic and popular symphonies, Antonín Dvořák also wrote more than a dozen operas. Rusalka is arguably his best. The title character is a beautiful water nymph who falls tragically in love with a human prince and the opera's music is Dvorak at his finest.
On World of Opera, host Lisa Simeone presents Rusalka from the Göteborg Opera in Sweden. Soprano Elisabet sings the title role, with tenor Nikolai Schukoff as the prince.
Cast:
Conductor: Olaf Henzold
Rusalka: Elisabet Strid (soprano)
The Prince: Nikolai Schukoff (tenor)
Vodník: Anders Lorentzson (bass)
Foreign Princess: Annalena Persson (soprano)
Jezibaba: Susanne Resmark (mezzo-soprano)
Wood Sprites: Eva-Lotta Ohlsson, Mia Karlsson, Erika Sax
Hunter: Henrik Andersson
Göteborg Opera Orchestra and Chorus