Bank Set to Foreclose on Nashville Symphony's Concert Hall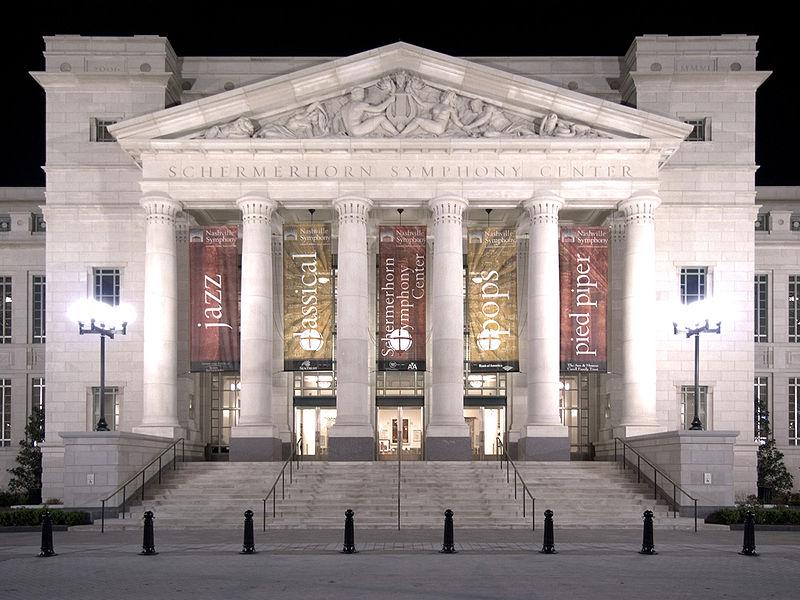 Foreclosure proceedings have started against the financially troubled Nashville Symphony Orchestra, which owes more than $80 million in debt related to the construction of its home, the Schermerhorn Symphony Center.
If the orchestra is unable to repay or renegotiate the debt, their only option to avoid losing the building would be bankruptcy. An auction of the concert hall is currently scheduled for June 28.
The Schermerhorn, a neoclassical "shoebox" theater, opened with a great flourish in 2006 at a cost of $123.5 million. It celebrated its reopening less than three years ago after major flood damage in 2010.
The Nashville Symphony suffered an $11.7 million loss in the fiscal year ending July 31, 2012, as its revenue plunged by more than 50 percent to $21.5 million, reports The Tennessean. During the three previous years the orchestra's expenses have exceeded revenue by $39 million.
The orchestra has defaulted on payments due for its $102 million bond, the bulk of which was put up by Bank of America.
"The bank group has been in discussions for some time with the orchestra to help it resolve its financial issues," a spokeswoman for the bank tells The Tennessean. "However, [the Nashville Symphony] is in default and has been unwilling or unable to repay the debt. Left with no other alternative the bank group has been forced to file for foreclosure."