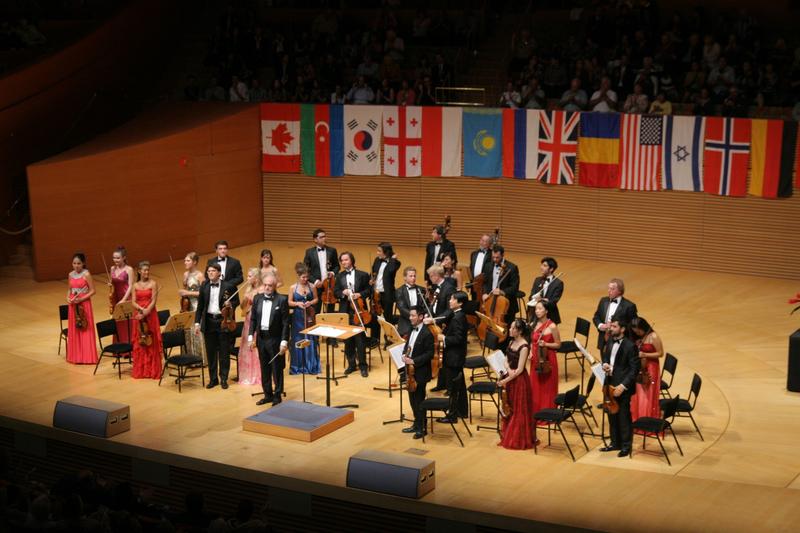 This past November, the Young Artists Showcase introduced to WQXR a major string festival that's been building on the West Coast since 1997. "Peace and understanding through music" is the motto for the iPalpiti Festival, which every summer brings together more than 200 young artists from around the world.
This week, the Young Artists Showcase listens in on last year's grand finale performance at the Walt Disney Concert Hall in downtown Los Angeles, conducted by the festival's founder Eduard Schmieder. The iPalpiti players performed fascinating transcriptions and arrangements by Handel, Bach and Tartini (each with help from a 20th century composer), as well as Paul Hindemith's nearly-forgotten "comedy quartet" called Minimax, played here by the iPalpiti chamber orchestra and recorded live in concert.
Program details:
Handel (arr. Igor Lerman): Passacaglia
Bach-Stokowski: Prelude from Bach's Violin Partita No. 3
Tartini-Kreisler: Devil's Trill
Saint-Saens: Introduction and Rondo Capriccioso
Hindemith: Minimax
— iPalpiti Ensemble of International Laureates; Eduard Schmieder, conductor. Recorded at Walt Disney Hall in July 2012.