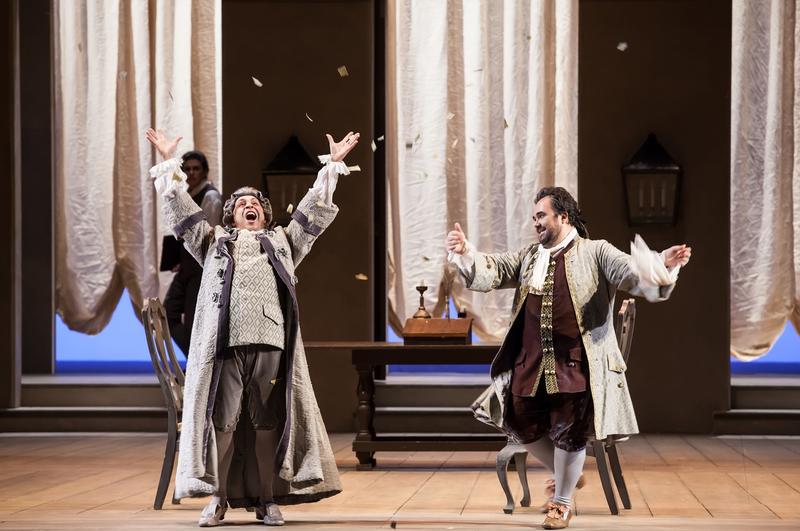 • Listen to the Operavore stream
Domenico Cimarosa's politics once got him in so much trouble that he nearly faced execution, yet his music made him one of the most popular composers of the late 1700s. Il Matrimonio Segreto (The Secret Marriage) was composed in Vienna in 1792, and remains his most successful opera.
On World of Opera, host Lisa Simeone presents Cimarosa's The Secret Marriage in a production from the Royal Theatre in Turin, Italy. Soprano Barbara Bargnesi and tenor Emanuele D'Aguanno star as the covert couple in a production led by conductor Francesco Pasqualetti.
Cast:
Conductor: Francesco Pasqualetti
Carolina: Barbara Bargnesi (soprano)
Paolino: Emanuele D'Aguanno (tenor)
Geronimo: Paolo Bordogna (bass-baritone)
Count Robinson: Roberto de Candia (baritone)
Elisetta: Erika Grimaldi (soprano)
Fidalma: Chiara Amarù (mezzo-soprano) 
Royal Theater Orchestra and Chorus