Video: Mozart's Violin Makes its US Debut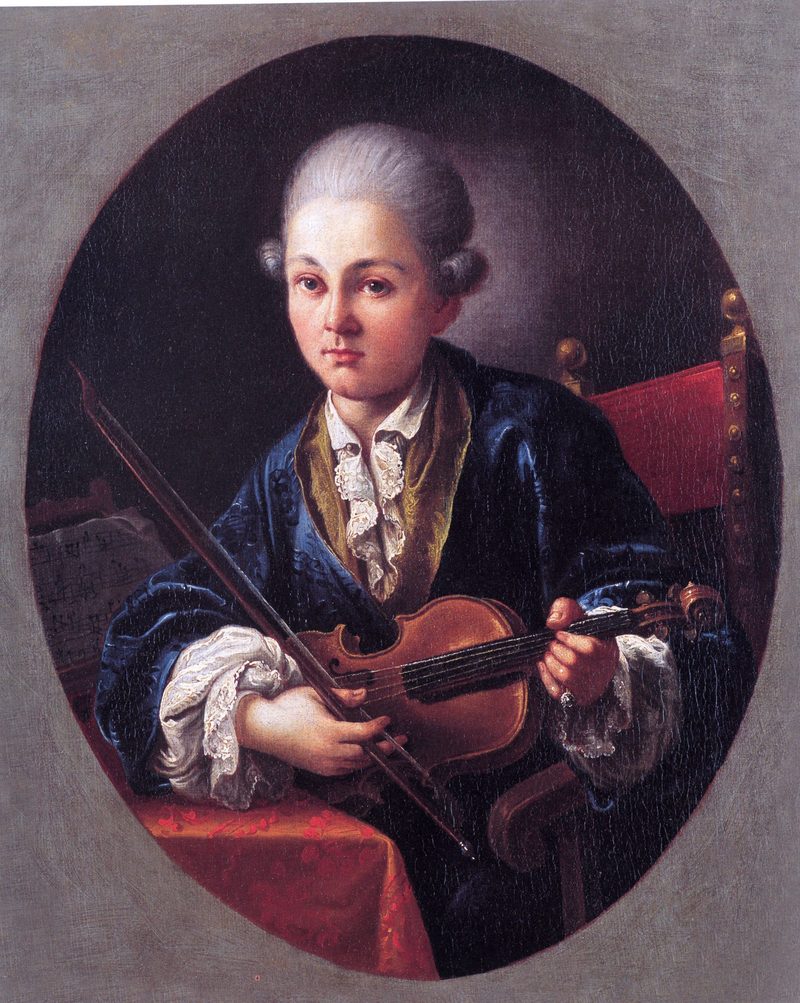 Last week, Mozart's prized violin and viola made it to the U.S. for the first time. On Monday, they were played at Jordon Hall in Boston and on Friday, the violin was played at the Austrian Cultural Form in New York.
The instrument, owned by the Salzburg Mozarteum Foundation, made its radio debut at New York Public Radio. Research suggests that it was made around 1700 in Mittenwald, Germany, by a member of the Klotz family of luthiers. "It's an exceptional specimen in immaculate condition," said David Fulmer, a violinist and composer who brought the instrument to the station.
"It's one big bag of data," Fulmer added. "It's incredible to think that Mozart used this violin both as a performer and a composer."
On this violin Mozart wrote and played his five violin concertos and the Sinfonia Concertante, K. 364, which according to Fulmer "is the grand synthesis of his aesthetic principals, right at the time of his departure from Salzburg."
Watch Fulmer's demonstration below: