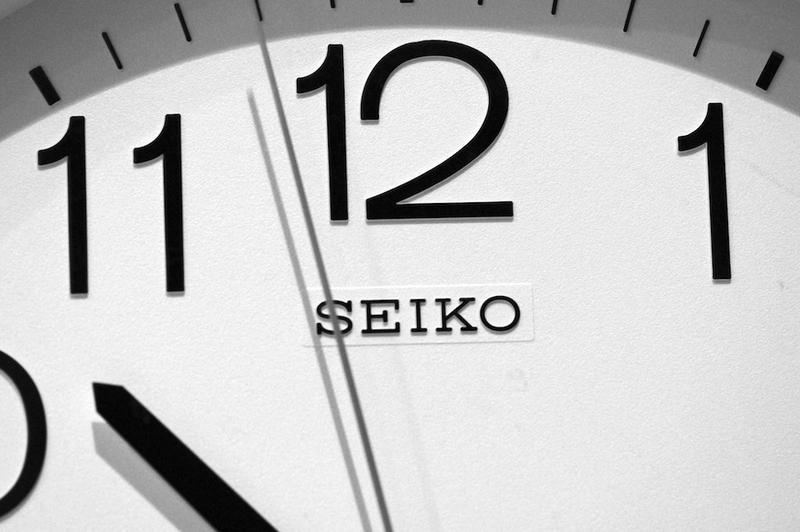 Unless you're really enjoying yourself, 10 minutes can seem like an eternity. In this episode of All Ears, host Terrance McKnight gives three composers 10 minutes to capture and keep your attention.
We explore a recording of "The House I Live In," a song by Earl Robinson (1910-1991). Robinson was a student of Aaron Copland, and also a member of the Communist party. Robinson's text speaks of America being a place where one can freely express ideas; interestingly enough, some of his closest friends and collaborators were being monitored by the FBI for practicing that same freedom of expression. Paul Robeson followed by American activist and songwriter Molly Jackson are heard on this recording.
Steve Reich's Different Trains and Keith Jarrett's Americana are also featured in the mix.
 
A lot can happen in 10 minutes. Or, nothing at all. Those minutes can fly by or feel like eternity. How do 10-minute pieces influence your sense of time?  Were particular memories conjured up? 

Playlist:
Fairy Tales
Leos Janacek
Wu Han, piano
David Finkel, cello
What Child is this?
Traditional
Marcus Roberts, piano
RCA
Scenes from Childhood
Robert Schumann
Vladimir Horowitz
Phillips
O Magnum Mysterium
Morten Lauredsen
Robert Shaw Chamber Singers
Robert Shaw, conductor
Telarc
Lachrimae Caravaggio: Statio V
Le Concert des Nations
Hesperion XXI
Jordi Savall
Alia Vox
Christian Zeal and Activity
San Francisco Symphony
Edo de Waart, conductor
Nonesuch
Keyboard Concerto No. 5 in F Minor, BWV 1056
Academy of St. Martin in the Fields
Sir Neville Marriner, conductor
Andrei Gavrilov, piano
Angel EMI
The House I Live In
Earl Robinson
Paul Robeson, bass-baritone
Lawrence Brown, piano
Omega
Join the CIO
Aunt Molly Jackson
Rounder
Different Trains: America - Before the war
Steve Reich
Kronos Quartet
Nonesuch
Variation on The Wayfaring Stranger
James Cohn
Slovak Radio Orchestra
Vahktang Jordania, conductor
Naxos
Americana
Keith Jarrett, piano
ECM
Vocalise
Andre Previn
Sylvia McNair, soprano
Yo-Yo Ma, cello
Andre Previn, piano
CBS/Sony
These Worlds In Us
Missy Mazzoli
Unknown orchestra
Private Recording