Boris Andrianov and Alexander Kobrin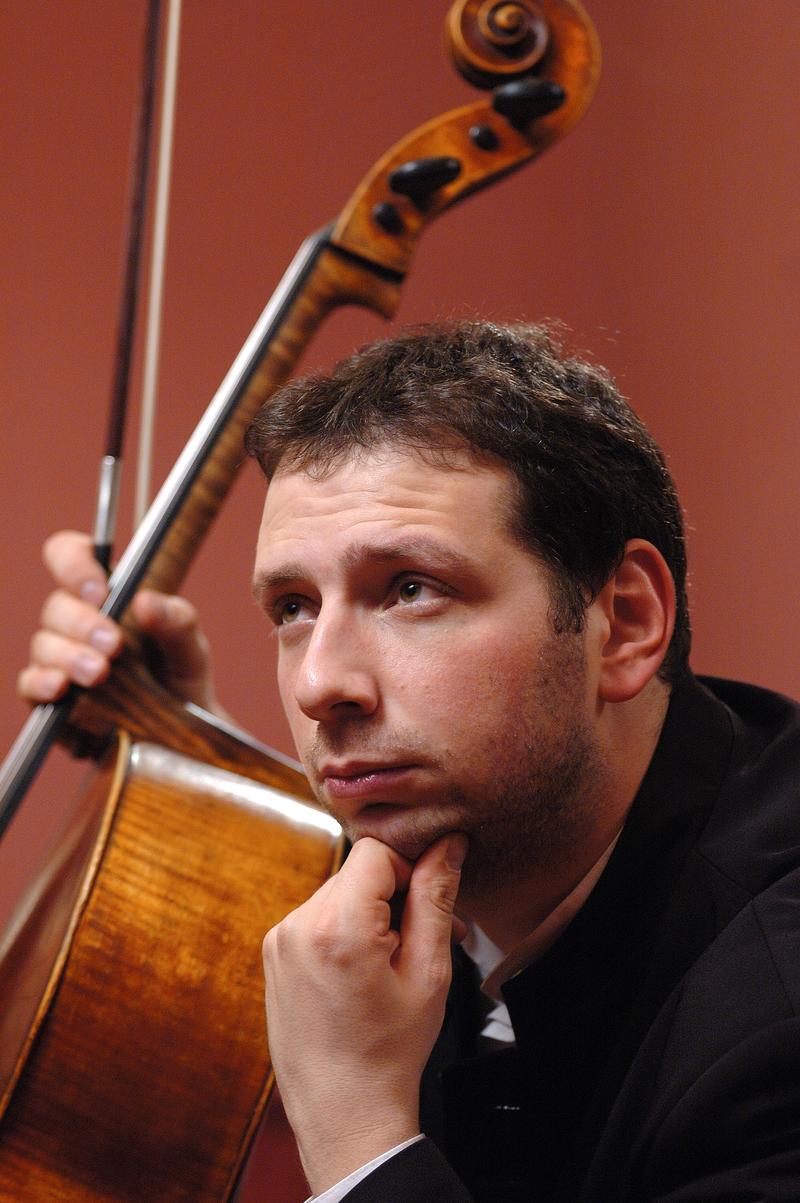 This season of Concerts from the Frick Collection begins with a New York recital debut by Russian cellist Boris Andrianov. Prizewinner at the Tchaikovsky, Rostropovich and Shostakovich competitions, among many others, he has performed chamber music at the Vatican, Saint James's Palace in London, and the United Nations in Geneva. Andrianov is now the artistic director of the International Cello Festival in Moscow and in 2009, he became a professor at the Moscow State Conservatory.
For this recital tour of the U.S., Andrianov chose his friend of nearly 20 years, pianist Alexander Kobrin, to accompany him. Also born in Moscow, Kobrin was the 2005 gold medalist at the Van Cliburn International Piano Competition and is now a professor at Columbus State University in Georgia.
Andrianov and Kobrin performed beloved transcriptions by Schumann and Franck and the Sonata for Cello and Piano by Sergei Rachmaninoff. At intermission, we'll hear highlights from recent performances of Russian music at the Frick Collection by pianist Benjamin Grosvenor, the Adaskin Trio and the Moscow Quartet.
Program details:
Robert Schumann: Fantasiestücke, Opus 73
César Franck: Sonata in A Major (arranged for cello and piano)
— Boris Andrianov, cello; Alexander Kobrin, piano.
Taneyev: String Trio, First movement
— Adaskin Trio.
Borodin: Quartet No. 2 in D Major, Second movement
— Moscow String Quartet.
Rachmaninoff: Lilacs Polka for W.R.
— Benjamin Grosvenor, piano.
Rachmaninoff: Sonata in G Minor, Opus 19, No. 3
Encore: Rachmaninoff (arr. by Andrianov): How Fair this Place
— Boris Andrianov, cello; Alexander Kobrin, piano.