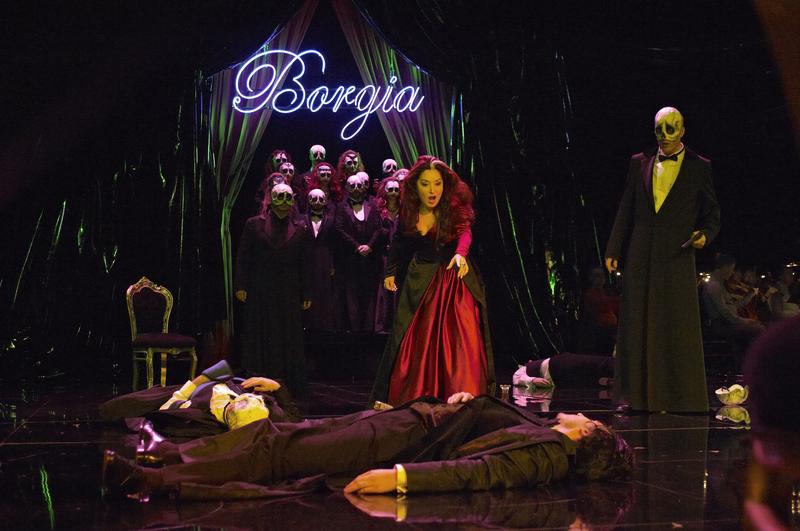 • Listen to the Operavore stream
The historical Lucrezia Borgia may actually have been a fine, upstanding citizen. But her popular reputation isn't so sunny and it's her legacy as a notorious poisoner that Donizetti exploits in an opera featuring a title role that's both brilliant and daunting.
On World of Opera, host Lisa Simeone presents Lucrezia Borgia from the Royal Theatre of the Mint — La Monnaie — in Brussels. Romanian soprano Elena Mosuc sings the daunting title role, with American tenor Charles Castronovo as Lucrezia's son Genarro, in a production led by conductor Julian Reynolds.
Cast:
Conductor: Julian Reynolds
Lucrezia Borgia: Elena Mosuc (soprano)
Genarro: Charles Castronovo (tenor)
Duke Alfonso: Paul Gay (bass)
Maffio Orsini: Silvia Tro Santafé (mezzo-soprano)
Rustighello: Carlo Bosi (tenor)
Liverotto: Roberto Covatta (tenor)
Gazella: Tijl Faveyts (bass)
Petrucci: Jean-Luc Ballestra (baritone)
Vitelozzo: Stefan Cifolelli (tenor)
La Monnaie Orchestra and Chorus