Watch So Percussion and Eli Keszler Perform Under the Manhattan Bridge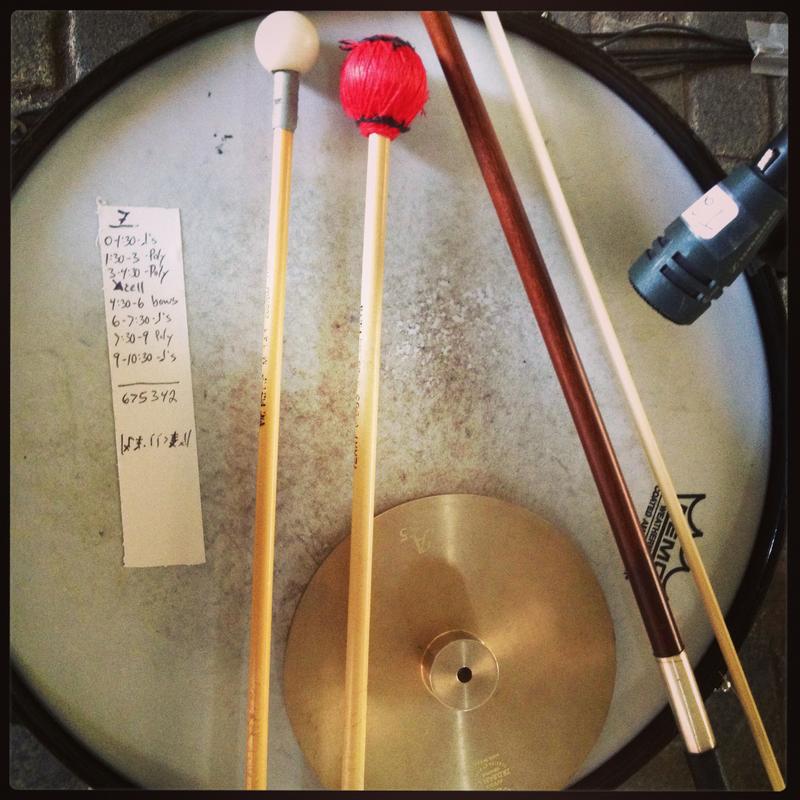 On June 21, the quartet So Percussion and the composer and percussionist Eli Keszler set up in a cavernous space under the Manhattan Bridge in Brooklyn for the world premiere of Archway, an NPR Music commission.
The piece was mounted in collaboration with Q2 Music, Make Music New York, the New York City Department of Transportation, the DUMBO Improvement District and the PAN ACT Festival.
Performed on snare drums and crotales with mallets and bows, the commission took place within an installation created by Keszler (also called Archway) that used the Manhattan Bridge as a musical instrument. Motorized beaters vibrated piano wires that stretched from the bridge to the tops of nearby lamp posts to the ground to create a mesmerizing and enveloping backdrop of overtones colored with the sounds of the surrounding environment. 
NPR Music documented both the setup of the installation and the performance itself with the video below.