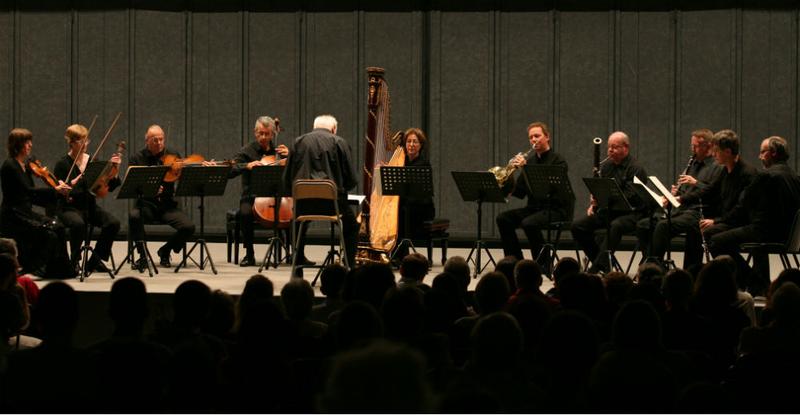 On Saturday, August 17 at 7 pm, Q2 Music at the Proms continues with highlights from Monday's London Sinfonietta performance featuring the music of Steve Martland, Edgard Varèse, Iannis Xenakis, Luciano Berio and seminal UK punk rockers The Stranglers.
The eclectic evening, curated by BBC's classical-centric Radio 3 and its more experimental-minded Radio 6, juxtaposed rock and folk with touchstone selections from the contemporary classical canon. The evening was framed by brief sets from The Stranglers, one of Britain's most celebrated punk groups of the 1970s, '80s and '90s. Their music was colored with new orchestrations from the young composer Anna Meredith, composer-in-residence with the BBC Scottish Symphony Orchestra.
This performance included Varèse's Ionisation, considered to be the first concert work purely for percussion ensemble, plus Xenakis's Omega for percussion and orchestra and Luciano Berio's otherworldly O King. Martland's Principia, which, like much of the late composer's work, includes elements of contemporary classical and popular music, was another fitting choice for the evening.
Q2 Music at the Proms streams Saturdays at 7 pm from July 20 to September 9 on Q2 Music. On-demand audio will be available for one week after the initial webcast.
PROGRAM
The Stranglers (arr. Anna Meredith): No More Heroes
Edgard Varèse: Ionisation
Steve Martland: Principia
Iannis Xenakis: Omega
Luciano Berio: O King
The Stranglers (arr. Anna Meredith): Golden Brown