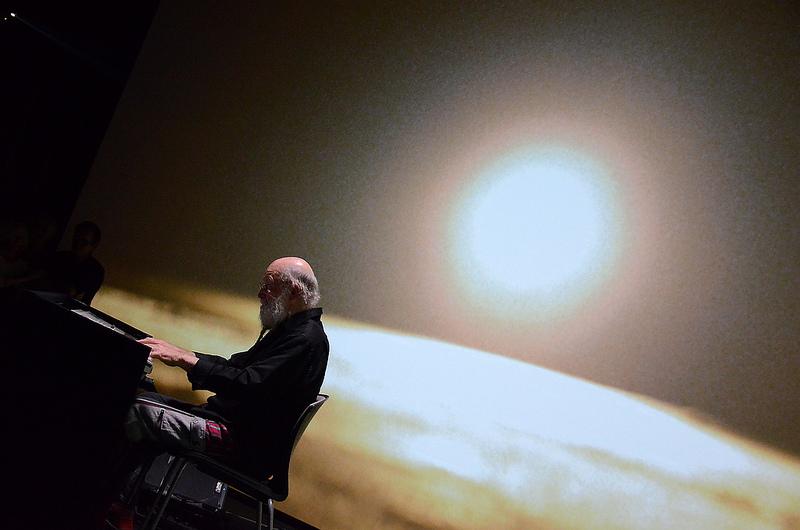 Ah, the etude – a subgenre all too familiar to pianists. This week on Hammered!, tune in to hear etudes that not only test the technical abilities and boundaries of performers, but also test the limits and push the boundaries of form.
Terry Riley's Keyboard Study 1 sets the stage, its patterns unfolding into an arresting and beguiling tapestry of sixteenth notes. From there, anything is possible – anything from Don Byron's ferocious Seven Etudes, given a searing performance by Lisa Moore, to Kyle Gann's bebop-tinged Unquiet Night, from the Disklavier Studies.
Later in the week, listen to a pairing of those Disklavier Studies with Conlon Nancarrow's Studies for Player Piano. The works share similar rhythmic sensibilities as well as a deep interest in jazz forms, and by using Yamaha's famed MIDI-friendly piano, Gann brings the Nancarrow "tradition" into the digital age.
György Ligeti's seminal etudes are prominently featured on Tuesday's broadcast, with two books framing a selection of etudes by David Rakowski. Additionally, tune in this week to hear six lyrical etudes by Philip Glass, Igor Stravinsky's Four Etudes, Op. 7, Karen Tanaka's Techno Etudes, Aaron Jay Kernis's rollicking Superstar Etudes, and more.