Wagner Week: Becoming a Pop Culture Staple
Saturday, July 27, 2013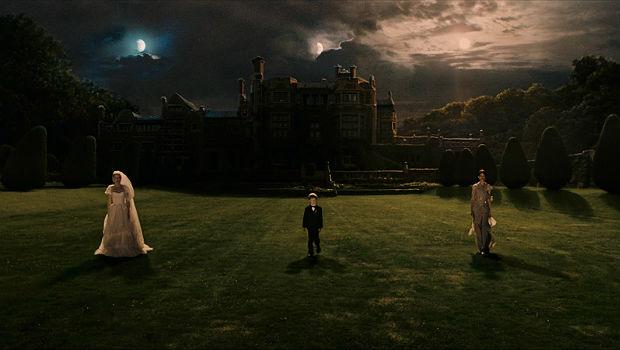 Max Steiner, whose music humanized King Kong and made people weep in "Gone with the Wind," was once complimented as the man who invented modern underscoring for films.
To mark the bicentennial of Richard Wagner's birth, WQXR offers a week of music and commentary on his life and works.

More

Recommended Links
In response, the composer said, "Don't be ridiculous. The idea originated with Richard Wagner. Listen to the incidental scoring behind the recitatives in his operas. If Wagner had lived in this century, he would have been the No. 1 film composer."
The latter point is debatable but with his system of leitmotifs, Wagner came up with the idea of associating a character with a musical theme, a staple of Hollywood. And Wagner's influence on film goes further. As we hear today in our Saturday Morning Cartoon and tonight on Movies on the Radio, Wagner's music itself has figured in plenty of films from the silent era to the present.
Other highlights today include the Overture and Venusberg Music from Tannhauser (9 am); the "Sailors' Chorus" from the Flying Dutchman (11 am); Siegfried's Death and Funeral Music from Gotterdammerung (3 pm); and the "Bridal Chorus" from Lohengrin (7 pm). Plus: Clement Doucet's Isoldina, a 1920's jazz arrangement of music from the Isolde's Liebestod (played by pianist Alexander Tharaud).
Below enjoy 10 notable Wagner scenes in movies:
Lohengrin:
'The Great Dictator' (1940)
'Father of the Bride' (1991)
From the Ring Cycle:
'Apocalypse Now' (1979)
'Excalibur' (1981)
Nicole Kidman attending Die Walküre in 'Birth' (Prelude Act 1)
Tristan und Isolde
Alfred Hitchcock: 'Murder!' (1930)

'Melancholia' by Lars von Trier (2011)
'Love in the Afternoon' (with Billy Wilder)

'Un Chien Andalou' (Louis Bunel) (1929) (*Contains some adult imagery)

More in:
The WQXR e-newsletter. Show highlights, links to music news, on-demand concerts, events from The Greene Space and more.