Design for Hudson Yards Arts Venue Receives $50 Million Grant
Lincoln Center may be getting a new rival. The Bloomberg administration has recently allotted $50 million to the 170,000-square-foot Culture Shed, an expandable visual and performing arts venue along the High Line on the Far West side of Manhattan. This would make it the city's largest capital cultural grant of the year.
Proposed by Hudson Yard's Development Project and designed by Diller Scofidio + Renfro, the designers of New York City's High Line, as well as the architectural firm Rockwell Group, the Culture Shed is designed to serve as a venue for temporary concerts, shows and exhibitions. The idea: it will be a large-scale home to cultural groups that lack permanent real estate for large audiences or temporary exhibition space. Events such as Fashion Week, currently at Lincoln Center, have been mentioned as possible presentations.
The architectural design of the building is unique, involving a 140-foot retractable glass shell that can slide outwards and enclose almost double the amount of interior space. The Shed will include three interior floors and an open-air rooftop with a café. It will be located at 30th Street between 10th and 11th Avenues, at the south end of Hudson Yards.
Designs for a cultural venue at the Hudson Yards has been in the works for over a decade. The timing and unusual amount of Bloomberg's grant, however, have concerned some New Yorkers, according to a report in the New York Times. Although other art institutions have received equally generous and even greater city funding, these grants have been disbursed over long periods of time. For instance, the city recently endowed Lincoln Center with $240 million for renovations over a ten year period. The large grant has also raised questions to whether there are needier existing institutions.

The venue has been compared to London's Tate Gallery and the designs for the new performance center at ground zero. While expected to be complete in 2017, much remains uncertain and it's hard to say if classical musicians will be looking at Carnegie Hall-level acoustics.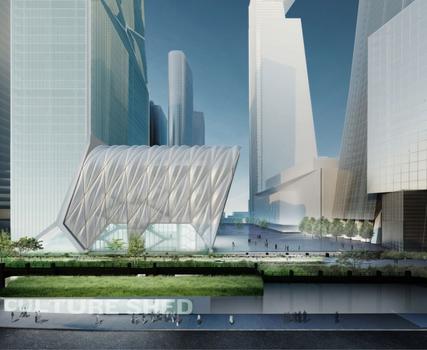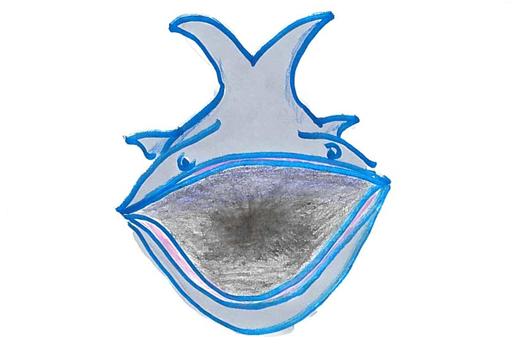 of