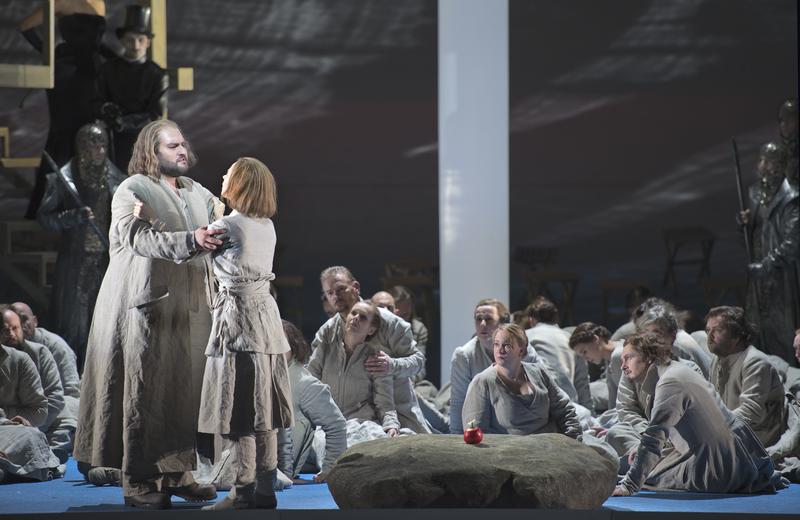 • Listen to the Operavore stream
If William Tell, the complete opera, was as familiar as its ubiquitous overture, it might just be the most famous opera ever composed. Still, as this production from Amsterdam demonstrates, Rossini's final opera is far more than just the original home to "the theme from the 'Lone Ranger.'"
Host Lisa Simeone presents William Tell in a complete performance from one the Netherlands Opera in Amsterdam. The cast features baritone Nicola Alaimo in the title role, with tenor John Osborn as Arnold Melcthal, in a production led by conductor Paolo Carignani.
Cast:
Conductor: Paolo Carignani
William Tell: Nicola Alaimo (baritone)
Hedwige: Helena Rasker (mezzo-soprano)
Jemmy: Eugénie Warnier (soprano)
Mathilde: Marina Rebeka (soprano)
Arnold Melcthal: John Osborn (tenor)
Melcthal: Patrick Bolleire (bass)
Gessler: Chrisian Van Horn (bass)
Walter Furst: Marco Spotti (bass)
Ruodi: Mikeldi Atxalandabaso (tenor)
Leuthold: Roberto Accurso (bass)
Netherlands Opera Chorus
Netherlands Philharmonic Orchestra