New Releases by Chris Thile, the Ying Quartet, Leonidas Kavakos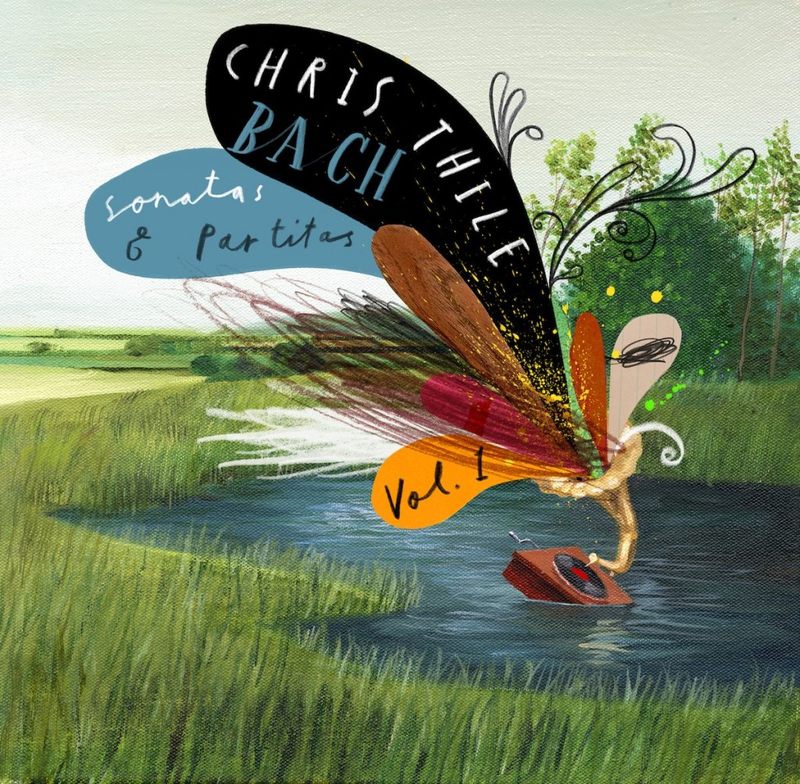 There's nothing especially novel about Bach on a Mandolin, but picker Chris Thile nonetheless manages to dazzle in his new release of the sonatas and partitas. We present it this week along with Leonidas Kavakos's Beethoven and the Ying Quartet in American Romantic fare.
Chris Thile
Bach: Sonatas and Partitas 1
Nonesuch
Available at Amazon.com
This Bach release by the progressive bluegrass mandolinist Chris Thile has been among most heavily touted crossover projects in recent years. Nonesuch clearly hopes to capitalize on the fans that have followed Thile from the bands Nickel Creek and Punch Brothers, as well as classical listeners who got to know his playing through the Goat Rodeo Sessions, the crossover project with Yo-Yo Ma. The performances here should satisfy both camps. Thile keeps his tempos steady and his structures and articulation clear; never does he seem to go for obvious novelty effects or obvious bluegrass-isms (though a few of his tempos will strike you as either exhilarating or hurried, depending on your point of view). Most of all, the mandolin, like its bigger cousin the lute, lends itself well to Bach's work.
Ying Quartet: American Anthem
Sono Luminous
Available at Arkivmusic.com
The longtime quartet residence at the Eastman School of Music offers this collection of American 20th-century Romanticism, featuring a few rare gems. Most notable is Barber's String Quartet, Op. 11, whose slow movement is better known as the Adagio for strings. The Yings include Barber's original finale to the piece, which the composer later rejected and replaced with the current finale; for comparison's sake we also get the more famous account. Decide for yourself. Also on the collection is Barber's Serenade for string quartet, Op. 1, and his familiar setting of Dover Beach, plus a quartet and piano quintet by Howard Hanson, and, most unusually of all, a transcription of Randall Thompson's choral piece Alleluia. A welcome set from a fine ensemble.
Beethoven: Complete Violin Sonatas
Leonidas Kavakos (violin) Enrico Pace (piano)
Decca
Available at Arkivmusic.com
Known as a fiddler's fiddler, Leonidas Kavakos made his Decca debut earlier this year in a rather quiet fashion with a set of the complete Beethoven violin sonatas. It came so quietly that it almost slipped right by us. Joined by pianist Enrico Pace, Kavakos delivers performances that have a nice sense of scale. Melodies are often vigorous but appropriate to Beethoven, an expressive vibrato is just warm enough. Especially sublime is the slow movement of the "Spring" Sonata the slow movement and mix of fierce energy and tenderness in the "Kreutzer" Sonata.