Top Five Odd and Little-Known Facts about Westchester Music History
Tuesday, August 20, 2013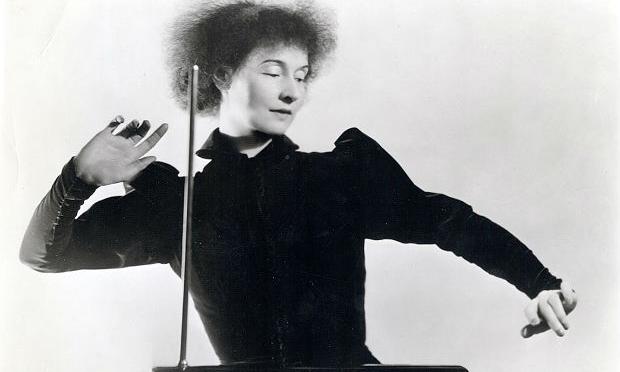 (Caramoor)
Now that WQXR is expanding its reach into Westchester with WQXW 90.3FM, we're familiarizing ourselves with the 'hood. We already knew there was plenty for music lovers to embrace from Aaron Copland's house in Peekskill, to local symphonic and chamber ensembles, to exciting summer festivals. However, we also in dug up some interesting and sometimes surprising people, places and events that have also enriched the area:
1.  A Theremin Pioneer in Katonah

The Mediterranean-style estate and gardens at Caramoor in Katonah seem an ideal local for 19th-century chamber music concerts, period operas and pastoral-type fare. However, the original owners of the estate had more adventurous tastes. Lucie Rosen, whose husband Walter designed the house and its grounds, was a well-regarded Theremin player, having mastered the instrument under the instruction of its inventor, Leon Theremin. Though her relationship with Theremin soured, she continued to play the instrument, which is on display at the mansion.
2. A Mega-Donor's Archives
From 1957 to 1982, you'd be hard pressed to find a more generous donor to music than the Martha Baird, who was the second wife of John D. Rockefeller and an accomplished pianist. After the death of her husband she founded the Martha Baird Rockefeller Fund for Music, which gave money particularly to young artists pursuing solo careers, in addition to millions she donated to the Metropolitan Opera, Lincoln Center and the New England Conservatory. The archives of the fund, which benefited approximately 2,000 musicians, are housed at the Rockefeller Archive Center in Sleepy Hollow.
3.  Eccentric Composer Settles in White Plains
Australian-born German-educated Percy Grainger had already achieved renown as a pianist and composer of the popular song, "Country Gardens," when he moved to White Plains in 1921. In the United States, however, he became a notorious eccentric who would fall asleep just before recitals due to long pre-concert hikes, and had a habit for dressing unsuitably for cold weather (he was arrested for vagrancy twice). Grainger lived in the White Plains house for 40 years—from 1921 until his death in 1961—playing and composing avant-garde music that was lauded by contemporaries such as Benjamin Britten. The house still exists.
4. A Powerhouse Pianist
Today's most prominent classical musician – and certainly the tallest – to come out of Westchester County is pianist Garrick Ohlsson. The six-foot four-inch pianist from White Plains embarked on his career path as an eight-year-old student at the Music Conservatory of Westchester. By the time he was 13 he was traveling to Juilliard for classes, en route to becoming the first American to win the Chopin International Piano Competition in 1970. Ohlsson is still loyal to his first school, having played at its 80th Anniversary benefit. He also has supported local music organizations such as the Westchester Philharmonic as the featured soloist the ensemble's opening concert in 1983.
5.  An Overture for Westchester
Westchester County has provided inspired artists from writers like Washington Irving (Legend of Sleepy Hollow) to playwrights such as Neil Simon (Lost in Yonkers), but its legacy in classical music isn't as robust. However, in 1988 a South Salem resident, Clare Grundman, paid homage to the county with his Westchester Overture. Known best for his compositions for bands, Grundman also wrote arrangements for the New York City Ballet, Broadway theaters, television, film and radio. He died in South Salem in 1996 at the age of 83. Watch a performance by Banda de Musica below:
More in:
The WQXR e-newsletter. Show highlights, links to music news, on-demand concerts, events from The Greene Space and more.